Walsh gets latest-spec Falcon for final two Dunlop rounds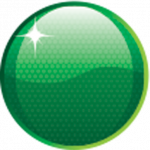 Ash Walsh will compete in a latest-specification Falcon FG in the final two rounds of the Dunlop Series this year.
Walsh, currently enjoying a strong season in the development series (placed sixth), will drive an ex-Tim Slade Stone Brothers Racing Falcon FG at Winton and Homebush.
The Queenslander is testing his new Matt Stone Racing-prepared car today at Queensland Raceway and says that he is thrilled to get the opportunity in the newer equipment.
"This is a really exciting deal for the last couple of rounds." Walsh said.
"We have been discussing this option with Matt as part of our 2012 campaign for some time but to see it now come to fruition is awesome. The MSR and Pace Innovations guys have really pulled out all stops to ensure everything on the car is spot on. SBR have also been a great help."
Team owner Matt Stone confirmed that the car will be used by the team in next year's Dunlop Series.
"To roll out the FG and get two rounds prior to the 2013 Dunlop Series is a very important step for us and will really set us up well for the year ahead," he said.
"We are also in a big battle with Luke Youlden for the Privateer's Cup so hopefully Ash and the FG will bring it home."
The next round of the Dunlop Series will be held at Winton Motor Raceway on November 16-18.