Long road for Martin Stamatis ahead of Sydney Top Fuel return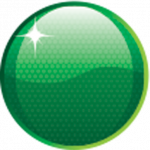 2010 ANDRA Top Fuel Champion, Martin Stamatis is sweating with every minute that ticks by ahead of this weekend's second round of the national Top Fuel Championship at Sydney Dragway as he prepares for his return to the sport.
West Aussie Stamatis has been out of the seat for two years, but is preparing a full blown return having purchased the car he took to the Championship win from Jim Read.
Stamatis – the Managing Director of a software company – has elected to come back to the sport but with his own equipment rather than a lease drive.
"We've always said we would return to drag racing," said Stamatis. "We have acquired the car that I won the championship with off Jim (Read) but unfortunately just having a car doesn't mean you can go racing. There are a lot of things involved in setting up a team like the workshop, inventory and transportation."
Critical to Stamatis' return has been upgrading the equipment to 2012 specifications. In the fast paced world of Top Fuel, being at the leading edge of a sport that is determined by thousandths of a second in excess of 550kph is critical.
"We have got a fairly strong inventory but the equipment we are running is aged technology so there is that refresh of technology that we've had to put into play," Stamatis explained. "It's not cheap and it's like starting again with all the ancillaries you need, but we are excited to be making a return this weekend at The Nationals."
His team has been flat out getting the car together ahead of this weekend's long awaited return.
The welcome mat won't be too comfortable for the West Aussie among his Top Fuel competitors. He will be up against Darren Morgan and Phil Lamattina who have the advantage of racing just two weeks ago in Adelaide. Add into the mix the always cagey Alan Dobson, strong local Terry Sainty and Luke Shepherd – who's always capable of a surprise and its a very strong Top Fuel field for the Nationals.
Morgan currently leads his Title defence after taking out round one in Adelaide event and Lamattina will be keen to take the Fuchs/Elders machine to victory lane in Sydney. This weekend also represents a return to full 400m (quarter mile) action after the 1000 feet (300m) racing in Adelaide.
The Australian Nationals begins on Friday at Sydney Dragway, Eastern Creek, with eliminations to be held on Sunday.