Evans team finalises merger with GMR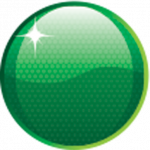 Evans Motorsport Group has finalised its merger with Dunlop V8 Supercars Series team Greg Murphy Racing.
EMG, owned by ambitious youngster Josh Evans, currently competes in Australian Formula Ford racing, and is using the merger as an avenue to step up his racing interests.
The merged outfits will see the team compete under the EMG name, fielding entries in both Formula Ford and the Dunlop V8 Supercars Series in 2013.
The team will operate from the current GMR premises in Dandenong, Victoria, which includes a state-of-the-art engineering facility and a fully equipped engine building and dyno shop.
The key personnel at GMR will remain after the merger and GMR team boss Kevin Murphy will also stay on and act in an advisory role to the Board of Directors.
The team also confirmed that corporate executive and company director David McAdam has been appointed as Chairman of the group.
"David is a highly experienced company director with a strong background in managing engineering and technical organisations and has supported the group in this strategic development," Evans said.
"He has been instrumental in completing the financial structuring for the merger and garnering the backing of the current team members and supporters.
"With David's appointment as Chairman we have created an even stronger corporate and management team and a secure financial platform and with the combined infrastructure we now have an exceptional base for the long term success of our drivers and employees."