Kimi Raikkonen signs for another year with Lotus F1 Team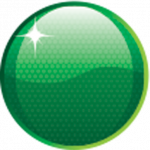 Kimi Raikkonen has re-signed with the Lotus F1 Team with the squad's team principal confident the former world champion will a stronger driver at his second season since coming out of retirement.
Raikkonen has signed a deal with the Enstone team that will see him remain with Lotus for at least one more term with possible options to extend.
The Lotus Team Principal Eric Boullier was impressed with Raikkonen's speed and dedication during 2012 when Lotus at times gave glimpses that it had the capacity to breakthrough and score a much needed grand prix victory with several impressive podium results.
"Kimi has made an exceptional comeback to Formula 1," Boullier said.
"From the first time he sat in the car this year it was clear he had lost none of his pace or technical feedback and we have been rewarded by a focused and motivated driver all season.
"For Lotus F1 Team, to be fighting for such strong championship positions this year is in no small part attributed to Kimi's talent and experience of racing. It was a natural conclusion for us to confirm that we will be harnessing his abilities for next season."
Raikkonen confesses that he had regained the passion to drive a grand prix car after walking away from the sport and trying his hand in in the World Rally Championship.
"I think my return to Formula 1 has gone pretty well and the team has done a very good job all year so far," Raikkonen said.
"To be honest, I didn't expect to be fighting for the Drivers' Championship this season when you look at where the team was in 2011, so it has been great to be on the podium so many times and to score points on a regular basis.
"I feel very comfortable with Lotus F1 Team and we share the same philosophy of racing. Continuing with the team was an obvious choice for me and I'm looking forward to making another step forward together next year."
Lotus had given Raikkonen a car which he was able to develop through the season and the team is buoyed by the fact that he wants to continue in 2013.
Raikkonen is the only driver on the F1 grid to have completed every lap this season in a clear indication that he has remained highly motivated to make a strong fist of his comeback.