Vettel leads home Alonso in Indian Grand Prix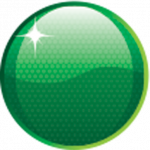 Sebastian Vettel has narrowly extended his advantage in the 2012 Formula 1 World Championship by leading home Fernando Alonso in the Indian Grand Prix.
Vettel out-foxed fellow front-row starter and team-mate Mark Webber on the run to the first corner and was not headed for the entire 60 lap journey.
The win is the German's fourth in succession and sees his lead over Alonso out to 13 points with just three races remaining.
Starting from fifth on the grid, Alonso made swift work of the two McLarens, carving his way by Lewis Hamilton on the opening lap before making a move on Jenson Button as soon as the DRS became available.
The Ferrari driver then set off after Webber, eventually taking the second Red Bull, which by now was without a working KERS system, with 10 laps remaining.
Alonso eventually took the flag 9.2s behind Vettel, whose Red Bull made it to the finish largely unperturbed by sparks being emitted from a dragging floor in the closing laps.
Hamilton shadowed Webber across the line in fourth, while team-mate Button could manage no better than fifth after losing time behind a off-sequence Romain Grosjean midrace.
The Frenchman had completed a long first stint on the prime tyre as part of his one-stop strategy and eventually finished ninth behind his seventh placed team-mate Kimi Raikkonen and the Force India of Nico Hulkenberg.
Bruno Senna secured the last point for Williams after overcoming Nico Rosberg's Mercedes in the closing stages.
Their respective team-mates Pastor Maldonado and Michael Schumacher both fell foul of contact-induced punctures, with the German's occurring on the very first lap.
Sergio Perez also suffered a contact-induced puncture and was forced to retire from the resulting damage.
Pedro de la Rosa was the race's only other retirement, with an apparent front-brake failure pitching the HRT driver into the barriers.
The Formula 1 World Championship continues next weekend in Abu Dhabi.
See below for the full race result
| | | | | | |
| --- | --- | --- | --- | --- | --- |
| Pos | Driver | Team | Laps | Time/Retired | Grid |
| 1 | Sebastian Vettel | Red Bull Racing-Renault | 60 | Winner | 1 |
| 2 | Fernando Alonso | Ferrari | 60 | +9.4 secs | 5 |
| 3 | Mark Webber | Red Bull Racing-Renault | 60 | +13.2 secs | 2 |
| 4 | Lewis Hamilton | McLaren-Mercedes | 60 | +13.9 secs | 3 |
| 5 | Jenson Button | McLaren-Mercedes | 60 | +26.2 secs | 4 |
| 6 | Felipe Massa | Ferrari | 60 | +44.6 secs | 6 |
| 7 | Kimi Räikkönen | Lotus-Renault | 60 | +45.2 secs | 7 |
| 8 | Nico Hulkenberg | Force India-Mercedes | 60 | +54.9 secs | 12 |
| 9 | Romain Grosjean | Lotus-Renault | 60 | +56.1 secs | 11 |
| 10 | Bruno Senna | Williams-Renault | 60 | +74.9 secs | 13 |
| 11 | Nico Rosberg | Mercedes | 60 | +81.6 secs | 10 |
| 12 | Paul di Resta | Force India-Mercedes | 60 | +82.8 secs | 16 |
| 13 | Daniel Ricciardo | STR-Ferrari | 60 | +86.0 secs | 15 |
| 14 | Kamui Kobayashi | Sauber-Ferrari | 60 | +86.4 secs | 17 |
| 15 | Jean-Eric Vergne | STR-Ferrari | 59 | +1 Lap | 18 |
| 16 | Pastor Maldonado | Williams-Renault | 59 | +1 Lap | 9 |
| 17 | Vitaly Petrov | Caterham-Renault | 59 | +1 Lap | 19 |
| 18 | Heikki Kovalainen | Caterham-Renault | 59 | +1 Lap | 20 |
| 19 | Charles Pic | Marussia-Cosworth | 59 | +1 Lap | 24 |
| 20 | Timo Glock | Marussia-Cosworth | 58 | +2 Laps | 21 |
| 21 | Narain Karthikeyan | HRT-Cosworth | 58 | +2 Laps | 23 |
| 22 | Michael Schumacher | Mercedes | 55 | +5 Laps | 14 |
| Ret | Pedro de la Rosa | HRT-Cosworth | 42 | Brakes | 22 |
| Ret | Sergio Perez | Sauber-Ferrari | 20 | +40 Laps | 8 |
See below for the full race result
| | | |
| --- | --- | --- |
| Pos | Driver | Points |
| 1 | Sebastian Vettel | 240 |
| 2 | Fernando Alonso | 227 |
| 3 | Kimi Räikkönen | 173 |
| 4 | Mark Webber | 167 |
| 5 | Lewis Hamilton | 165 |
| 6 | Jenson Button | 141 |
| 7 | Nico Rosberg | 93 |
| 8 | Romain Grosjean | 90 |
| 9 | Felipe Massa | 89 |
| 10 | Sergio Perez | 66 |
| 11 | Kamui Kobayashi | 50 |
| 12 | Nico Hulkenberg | 49 |
| 13 | Paul di Resta | 44 |
| 14 | Michael Schumacher | 43 |
| 15 | Pastor Maldonado | 33 |
| 16 | Bruno Senna | 26 |
| 17 | Jean-Eric Vergne | 12 |
| 18 | Daniel Ricciardo | 9 |
| 19 | Timo Glock | 0 |
| 20 | Heikki Kovalainen | 0 |
| 21 | Vitaly Petrov | 0 |
| 22 | Jerome D'Ambrosio | 0 |
| 23 | Charles Pic | 0 |
| 24 | Narain Karthikeyan | 0 |
| 25 | Pedro de la Rosa | 0 |