Tarmac run-off could replace gravel at Phillip Island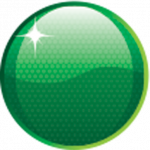 MotoGP's track safety commission may force the Phillip Island Circuit to upgrade its run-off areas for next year.
As part of the annual circuit inspection, an emphasis will be placed on the 4.4km track's gravel traps that are the primary safety area between the race track and the walls.
In the past, gravel traps were the acceptable way to arrest an out-of-control car or bike, but in recent times, asphalt run-off areas are being increasingly adopted, allowing competitors to steer, brake and recover more efficiently if they head off-course.
A track inspection this weekend, and its findings, will be presented to Phillip Island's management.
If changes are to go ahead, they will be added to those already planned as part of  the circuit's complete resurface this December.
Phillip Island's managing director Fergus Cameron says that the addition of some tarmac run-off areas to the complete resurfacing is a distinct possibility.
"The MotoGP safety commission will have its circuit inspection, looking at areas of concern, if any," Ferguson confirmed to Speedcafe.com.
"On Sunday night, I'll get given a shopping list with things that might need to be done, and this could mean there'll be a requirement for asphalt run-off areas.
"The world is moving towards asphalt run-off areas, rather than gravel. Four or five years ago, gravel traps were the only answer, and we've obviously got a huge amount of them here.
"Who knows what the commission will come up with, but I'd imagine the really high speed corners where there's gravel close to the edge will be looked at.
"Primarily, the asphalt will allow riders to brake, change direction and recover, but with the gravel there, it makes it impossible to do that."
The cost of any addition of circuit upgrade as a result of safety committee's recommendations would be shared by the Phillip Island Circuit and the Australian Grand Prix Corporation.
Over $3 million will be spent by the Linfox Group on the resurfacing of the entire race track, plus other upgrades in the coming months.
In a bid to maintain a high level of presentation, the paddock area is also being resurfaced, as well as other works such as sealing of the road around the scruitineering and fuel compound areas, plus other walking areas.
In total, 20,000 square metres of additional asphalt works will be undertaken.
"We plan on taking the presentation of the circuit up another level," Cameron said.