Chris Atkinson secures Asia Pacific Rally Championship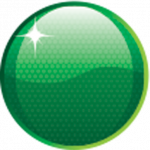 Australian Chris Atkinson has secured the 2012 FIA Asia Pacific Rally Championship after the first leg of the China Rally Longyou.
Atkinson finished third overall in the APRC classification, giving him three bonus points to take his overall points tally to 129 against Brian Green's 96.
Green finished fourth in APRC standings after Leg 1, and scored two bonus points. With 25 points for the rally win and a further seven points for the Leg 2 win available tomorrow, Atkinson cannot be beaten for the title.
While Gaurav Gill won Leg 1, the real champagne goes to Atkinson, who was over the moon to win his first APRC title.
"That's the win!" Atkinson said after the victory.
"I'm stoked to be crowned 2012 Asia Pacific Rally Champion today! Finished third for the day but is all we needed to win the championship.
"This is my first major international championship win and I'm wrapped to pick up the APRC title here in China. Thanks to everyone for the massive support."
Leg 2 will conclude the APRC tomorrow.