Ex-football club chief announced as CAMS CEO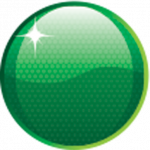 Former North Melbourne Kangaroos chief executive officer, Eugene Arocca, has been announced as the new CEO of CAMS.
Arocca's appointment comes just one day after the resignation of previous CAMS CEO of two and a half years, David Morgan, was confirmed.
Formerly a senior partner with law firm Maurice Blackburn, Arocca's stint as a key football figure began in 2005 when he moved into the role of chief operating officer at the Collingwood Magpies.
A subsequent four-year stint as Kangaroos CEO ended in June when he resigned amid internal club politics.
CAMS president Andrew Papadopoulos says that Arocca's appointment is an important step for the future of Australian motorsport's governing body.
"The Board of CAMS is finalising a new strategy to continue to develop and enhance the position of motor sport in Australia," said Papadopoulos in a statement.
"It is designed to engage with, and focus on, the needs and requirements of our current members and potential members to a much greater extent, while ensuring that motor sport remains prominent, affordable, safe and fair – we want more people enjoying more motor sport.
"CAMS also has its Ignition road safety program, which we want to roll out further to many more schools around the nation, and we have a number of programs, such as the Women of Australian Motor Sport and the Young Officials programs, that we want to drive further through the community.
"Eugene brings to CAMS a great depth of knowledge and skills in sports administration. He is highly regarded  in the commercial world, government and sport.
"Combined with a strong interest in motor sport, his experience and ability ensure that he is a perfect fit to take CAMS down the strategic path that the Board has set out."