Chris Holder suffers knee injury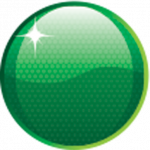 New World Speedway Champion, Chris Holder has suffered a suspected knee ligament injury in one of his last events before season's end whilst riding for his English Club, Poole Pirates.
At the East of England Showground during a semi-final in the annual Knockout Cup against Peterborough, Holder came together with Mads Korneliussen. Both riders were unable to continue in the clash that was ultimately won by the Pirates in the very final heat, granting them a spot in the KO Cup finale.
Holder was taken off to hospital, where Pirates team manager, Neil Middleditch said he had a suspected knee ligament injury and was '99.9 per cent' certain to miss the Final next week.
The World Champion's injury has placed Poole in a difficult position to find a suitable replacement this late in the season, with fellow Australian Darcy Ward also on the injury list after a head injury late last week. Ward will return to Australia next weekend as planned despite the injury.
Dependent on the extent of Holder's injury – which will become evident in the coming days – it would also put into question the availability of him to compete in Australia as World Champion during this upcoming summer.