Sieders takes V8 Utes round win on the Gold Coast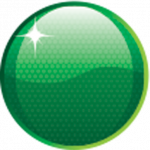 David Sieders has taken out Round 6 of the Auto One V8 Ute One V8 Ute Racing Series – protected by Armor All, while Gold Coaster Cameron Wilson won his first V8 Ute Race on debut around the streets of Surfers Paradise today.
In the second race of the weekend this morning, Wilson started on pole and was able to keep five of the top V8 Ute drivers at bay including, George Miedecke, Cameron McConville, Chris Pither, Ryal Harris and David Sieders.
"It feels so amazing to pull off a win in front of my family and a home crowd," said Wilson.
"I saw the boys in my rear vision mirror and thought they'd catch me for sure. It's such a great feeling."
Auto One wildcard driver George Miedecke put in a flawless drive to finish second from McConville, Pither and series leader Harris.

Following diff failure in Race 1, Nathan Pretty earn the hard charger award for burning through from the rear of the field to place 13th in the race.
Coming into the final race, three drivers were tied on points, with qualifying results determining the grid line up. Sieders started on pole ahead of Pither and Cameron McConville.
These three drivers would end on the podium, but Sieders would be the man on the top step, holding off Pither pushed and re-setting the lap record 1.26.25s.
The result has moved Sieders to second in the points, 38 points adrift of Harris.
"We wanted to be the fastest car out there, and it was great to take out the lap record," Sieders said.
"We are so happy with our result for the weekend and glad to be climbing the championship ladder."
McConville held on to third in the Bundaberg Holden, and also claimed third for the round ahead of Harris, who finished fourth for the race and the round.
George Miedecke posted the best result ever in the Auto One wildcard claiming fifth overall ahead of West Australian Rhys McNally in his Stratco Holden. 

Cameron Wilson had a spirited battle with brother Benn, who pushed him off the race track at one point causing Cameron's tyre pop to deflate, ending what had been an excellent weekend for the Gold Coaster.
The penultimate round of the V8 Utes Series will be held at Winton Raceway on November 16-18.