Q&A: Marcos Ambrose on RPM's new Ford deal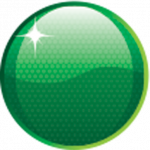 QUESTION: What is your reaction to RPM announcing they have re-signed with Ford for next season?
MARCOS AMBROSE: "It is great. I have been aware of the process and the progress with it and I have been very supportive. I am excited that they have got it done. I think that they have made some really good choices."
QUESTION: As far as your contract for next year, are you negotiating that during this season or waiting until the off-season?
AMBROSE: "We are all squared away as far as what the expectations are on both sides and it is just a matter of finishing it off at this point. I can't see any reason why I wouldn't want to be a part of Richard Petty Motorsports in 2013.
There are a lot of good things to look forward to. We have built a great team and have great partners with Ford and Roush with their engine program and also the engineering support. We have the new 2013 Fusion coming out which is really exciting.
I want to be in NASCAR. I want to be around and I want to drive for Richard Petty Motorsports. I am a big supporter of Ford and Richard Petty and the whole RPM team. They had to get their own house in order and I look forward to working with them. I want to be with Richard Petty Motorsports in 2013 and we are all working together to get that done as quickly as we can."
QUESTION: You have had a very consistent year. How important was the continuity of staying with Ford to your team?
AMBROSE: "That was part of the discussion that we had. We realized we are on a good thing and anytime you make change it can be disruptive. That definitely was on everybody's mind and I am pleased that Richard Petty Motorsports was able to put this together and secure the future and I am excited for them. I think it is a really solid choice and there is room to grow into the future and I look forward to being a part of it."
QUESTION: Your relationship with Ford goes pretty far back. I presume that RPM  staying with Ford was a big positive with you?
AMBROSE: "Ford and I go back a long way. My first ever paid appearance was for Ford back in 1996 back in Australia. It goes back to the very beginning of my racing days. I have a lot of reasons to be loyal to the manufacturer. They have been fantastic to me and build incredible cars all around the world.
"I am lucky enough to be representing them on the race track and I want to represent them more, obviously with success. NASCAR is a tough road and has been a challenge for me at times to keep my head above water. I have had a great long-term partnership with Ford both in the U.S. and Australia and I look forward to many more years to come driving for and representing Ford."
QUESTION: You had a change in team personnel a few weeks back. How is that going?
AMBROSE: "It has been a challenge. We all expected it was going to be a challenge. We changed the whole team for reasons that are complicated and detailed. The bottom line is that we are building for the future and that is the exciting thing. We are all working together and I really like Mike Ford and my team and we just need some time here to grow into each other."
QUESTION: Touching on this weekend, how does the new track surface impact the racing here ?

AMBROSE: "Everything is completely brand new. This track you now have to look at Michigan as something close to what it is here now. It is a high grip, hard tire that we run on. The track is very fast and has a lot more banking. The old Kansas is gone now and is a distant memory for us. This track is now more like Michigan or Charlotte or Texas as far as the track being smooth and the grip being high and the speeds being fast."