Eyewitness reveals how a rock changed Dick Johnson's life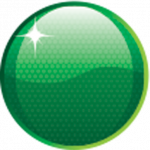 A missing link in one of the most widely documented moments in Australia's sporting history has been uncovered at the Pirtek Legends Dinner, celebrating some of the legends of nation's motorsport tonight.
Speedcafe.com has tracked down the silent witness to the incident which destroyed Dick Johnson's 1980 Bathurst 1000 race, that would be the beginnings of his high-profile career.
Steve Arnaurdan, 63, has come out to tell a first-hand account of how the rock rolled onto the track at Bathurst in 1980 and destroyed Johnson's dreams.
He has kept what he saw secret for several decades but decided to break his silence after learning that the iconic Dick Johnson Racing team had fallen on hard times a couple of years ago.
His sworn testimony of the accounts of that day on top of Mount Panorama tell of a couple of young blokes who had unwittingly triggered one of the great mysteries of Australian sport.
In front of 200 guests on the Gold Coast, Arnaurdan recalled the happens at The Cutting at Mount Panorama on October 5, 1980.
"We watched the start up on the mountain behind one of the star-picket fences and Dick was coming around flat out and I said to my wife Lorraine this guy has got no backing from any big companies. He's doing it from his own," Arnaurdan begins.
"After a handful of laps these two people walked up in front of us and they would have been in their early 20s, dressed in jeans and flannelette checked shirts and they were obviously very hungover.
"They looked really crook. They had a big night and they decided to sit right in bloody front of us.
"They had anywhere they could have sat. 50m either side of us there was nobody.
"One of the guys decided he wanted to have a sleep. So he fiddled around and found a rock to put under his head which would have been terribly uncomfortable and he was sliding down the hill a bit so he found another rock to put under his bum.
"And that is where it happened. Suddenly this rock started to roll and as soon as it started to roll they bolted.
"I could see this rock going over the edge of a precipice there. And I thought holy shit and I got up and looked over to the track and it finished right on the racing line.
"I wanted to go and get that rock because there was no cars coming around but I thought no I don't want to be a hero because I'll get myself killed doing that."
"There was no way of getting back up to where I was watching the race from. There was a marshal over the other side of the track and I started waving to him but he was looking straight down the track."
"There was a loudspeaker crackling away so he couldn't hear me shouting.
"Then one car came past and was having some trouble and he wasn't on the racing line and didn't see the rock I wouldn't have thought.
"By this stage you could hear the leaders coming up Mountain Straight. And then it all happened very quickly and all of a sudden wham, it was horrific.
"The whole thing to when these kids arrived to when the rock slid down and the car hit it was about one minute.
"When I contacted Dick I said look mate 'I wish there was more drama to it. I wish there was a conspiracy but there wasn't. It was just a stupid accident.
"I don't think the boys trying to do anything malicious. It was an accident and they got up and pissed off as quickly as they could. They don't know Dick Johnson hit the bloody rock but they knew someone did.
"It's one of the great stories of Australian sport. At the end of the day we make a lot of things out of these incidents and often it is not quite true but the reality is this is what happened."