Rick Kelly praises large Gold Coast kerb initiative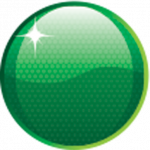 Former V8 Supercars champion Jack Daniel's Racing driver Rick Kelly has praised the introduction of the large kerbs at the Surfers Paradise circuit.
V8 Supercars has laid down new, taller kerbs at Turn 2 and the Turn 7/8/9/10 chicane on the back straight, aimed to detract short-cutting drivers.
The higher kerbs will also be coupled with the electronic detection loop technology that determines if a driver has shortcut the course.
The change comes after a controversial end to last year's Armor All Gold Coast 600 where officials turned off the electronic detection loops. On the final lap of last year's event, Ford Performance Racing's Will Davison set a new lap record, some 0.9s faster than the qualifying lap record …
THE FINAL RACE OF THE 2023 REPCO SUPERCARS CHAMPIONSHIP ON ONE OF THE WORLD'S BEST STREET CIRCUITS. GO ALL IN AT THE VAILO ADELAIDE 500, CLICK HERE TO BUY TICKETS
CLICK HERE for Speedcafe.com's in depth look at the new kerb system.
After conducting his team's track walk earlier today, the two-time Bathurst 1000 winner says that he is pleased with what he sees and he expects the new system will work.
"I think it's a really good move. What we need was a system and a kerb profile that deters you from taking too much kerb. Then, the problem goes away and we can worry about more import things," Kelly told Speedcafe.com.
"After walking around the track, V8's had a really good shot at it.
"There's a nice kerb that you're invited to use, and then the next step up is an aggressive kerb which you can use a piece of, and then behind that, there's a very aggressive kerb which are 90 degree to the car and will be tough on cars. I can't see how using that will be quicker.
"The profile looks aggressive enough to stop people using gaining an advantage, and if that's not enough, there's the timing loops to control it.
"I think it looks like it will be effective. It's a better idea to what they did last year, and I'm looking forward to going out tomorrow to see how it works. It's something that's still being refined. Now, we need to confirm it works and move on."
Kelly says that if this method of controlling kerb overuse does not work, the next step will be to erect walls through the chicanes.
"I don't expect to see any broken cars. At Turn 1/2, if you go straight over that kerb, you're likely to go straight into the fence, so the best way to avoid damage is to not do it. It's the same for everyone," Kelly said.
"If this doesn't work, the only step that they can do is to put a wall there. They won't try and drive through that!"
CLICK HERE
for Speedcafe.com's Thursday photo gallery from Surfers Paradise.
See below for Speedcafe.com's Armor All Gold Coast 600 Race Guide