Private backer pushing for Mazda DJR switch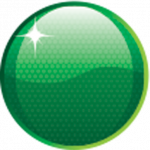 Queensland businessman Maurie Pickering has revealed his ambitious plan to bring Mazda into the V8 Supercars Championship with Dick Johnson Racing.
Pickering is looking to back the famous team next year through his car loan firm FinanceEzi, and believes that helping DJR change manufacturers will create a level of media attention unobtainable through a conventional sponsorship.
Interestingly, the Gold Coaster's business portfolio includes two Queensland Mazda dealerships located in Mount Gravatt and Tweed Heads.
Pickering's comments follow a recent declaration from Dick Johnson that he is actively seeking factory backing for his team's assault this year, which is not guaranteed if he sticks with long-time partner Ford.
CLICK HERE for Speedcafe.com's previous story
Pickering pointed to Mazda's current success in Australian showrooms as a key motivator for his bold plan to introduce Mazda 6 bodywork to the Car of the Future platform.
"It's a matter of branding to create public interest," he told Speedcafe.com.
"We're looking at what is going to create interest with these new regulations. Is that a Chrysler? Is it a Mercedes? Is it a Mazda?
"If people want to buy Mazdas, then they'd want to see them on the race track too. For me, it's about attaching the FinanzeEZI brand to that."
A Mazda spokesman told Speedcafe.com when approached on the subject that the Japanese manufacturer has no plans to enter V8 Supercars.
While the category requires that a manufacturer gives its blessing to any new entry, Pickering says that, like the recently announced Erebus Racing Mercedes-Benz project, he does not need the company's financial support.
"I've spoken to them, and I don't think they have an interest at all, that's not where they see their brand," he said of Mazda.
"(But) Mazda wouldn't need to be involved corporately … it would be a branding exercise to create more sponsor interest with Dick Johnson Racing, which is the sport's most popular brand."
He added: "Timing will be the issue, but it's on my horizon to try and put something together."
Although Mazda's global product range does not include a V8 engine, Pickering says that he hopes that the category would allow DJR's current Ford engines to simply be rebadged.
Adopting V8 Supercars' own 'generic engine' could also be an option. Based off of a Chevrolet LS3 block, the powerplant has been partially developed by Craig Hasted on behalf of the category, and will be completed upon the request of any manufacturer that wishes to enter without their own units.
See below for Speedcafe.com's Supercheap Auto Bathurst 1000 Race Guide.