CRG deal puts Matthew Wall back in black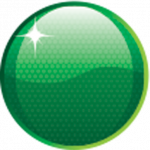 Twelve-time Australian Champion Matthew Wall has made a shock move to the CRG chassis ahead of the final round of the Castrol EDGE CIK Stars of Karting Series in Melbourne this weekend.
The news on Wall's switch, broken in the first printed edition of KARTX Magazine, is somewhat of a homecoming, having won his first national championship aboard the Italian-made kart in 1997.
It is the second time that Wall has made a shock-chassis change ahead of the series' final round.  The change from Arrow to BRM during 2010 led to him securing the round win and elusive CIK Championship.
"It's a very surreal feeling to be returning to race a CRG kart, early in my career I enjoyed a lot of success with the brand and hopefully this will once again be the case," said Wall.
"I'm very happy that my relationship with Shane (Wharton) and the team at Shamick Racing has now moved to the next level.  I was first supported by them when I raced at the Supernats in 2010 and it's going to be a very exciting time over the next few years."
With Shamick Racing set to be a retailer of CRG, Kosmic and Arrow products from its new 1000sqm retail store in Melbourne, it would appear that it may not be the last time that Wall will be seen in an Arrow kart though.
"We're delighted to have someone of the calibre of Matt come on board under our umbrella in a big way," said Shamick Racing boss Shane Wharton.
"When I started the project of Shamick Racing, it was always the aim to attract the best people and products from a variety of areas, obviously a successful experienced driver to lead our race team is a big part of this plan."
Wall will be in action this weekend in the Pro Gearbox category, where Kyle Ensbey, Chris Hays, Jason Pringle and Tyler Greenbury are in the box seat to fight it out for the championship trophy.  Entering this weekend's final of five rounds Adam Hughes holds a narrow lead over Daniel Rochford in the Pro Light category while Cameron Hill is in the box seat to take out the Pro Junior title.
KartX is a new printed magazine and is an extension of the popular online publication that has been published for the past two years. KARTX made its public debut at last weekend's Dick Smith Sandown 500 and was a popular read amongst several V8 Supercar drivers.
Read more karting news in the September edition of KARTX magazine by subscribing at www.kartx.com.au It's also available through kart retailers across the country.