Sebastien Loeb sets the pace in GB qualifying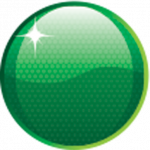 Sebastien Loeb has first pick of his starting position for Wales Rally GB after beating the opposition and the weather during the qualifying stage for the World Rally Championship event.
The Citroen DS3 WRC driver who is closing-in on his ninth-straight drivers' title set a time of 2m22.260s to complete the 3.91-kilometre stage at the Walters Arena complex north of the event base in Cardiff.
"It was a good run," said Loeb.
"I made one or two small mistakes but I am happy, it was not raining for me."
Ford driver Petter Solberg was left frustrated as rain hit on his run and finished 0.051s behind the Frenchman.
"It's unbelievable," said Solberg.
"The rain tap is turned on again at the start line [just like in Germany]. I didn't know what the grip would be like and I was braking too early for some of the corners. It's frustrating but I still have one aim and that is to win."
With drivers picking their road position at the ceremonial start in Llandudno on Thursday evening in order of fastest to slowest, Solberg will select his place on the road after Loeb.
Mikko Hirvonen, in the second works Citroen, was third quickest ahead of Citroen Junior driver Thierry Neuville and factory Ford pilot and last year's winner Jari-Matti Latvala in fifth.
Australia's Chris Atkinson was the leading Mini John Cooper Works WRC driver in 11th place. The Australian reported sliding wide at one corner but was otherwise satisfied with his efforts.
"A solid two days of recce, shakedown, and qualifying," said Atkinson
"Mini is feeling great, looking forward to stages."
Spotlight was on Atkinson's Belgian co-driver Stéphane Prévot who was awarded the Michael Park memorial trophy. Each season a co-driver is recognised as the person who best demonstrated the qualities taking into account overall performances, attitude, commitment and other actions or achievements.