Crimsafe Endurance Countdown, Episode 6, Return of Sandown 500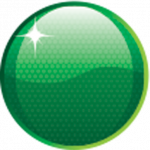 The sixth episode of the 2012 Crimsafe Endurance Countdown looks at the return of the Sandown 500.
The Sandown 500, sponsored this year by Dick Smith, has long been regarded as Bathurst's traditional warm-up race, even if it has switched between Queensland Raceway and Phillip Island in the past 10 years.
With only one game of AFL finals football match scheduled in Melbourne that weekend, punters will have little excuse not to get out to the track and catch what could be a championship-defining event.
The weekend includes V8 Friday practice, a series of qualifying races on Saturday before the 500km event on Sunday.
Who will win this year's Sandown 500? Could this race end the dominance of Triple Eight and Ford Performance Racing?
The 2012 Crimsafe Endurance Countdown will run for 12 consecutive days, looking at each V8 Supercars organisation and their chances of victory in the two-driver V8 races – in particular, the famous Bathurst 1000.
There are also two special episodes, dissecting the return of endurance racing to Sandown, and this October's 50th year celebrations at Mount Panorama.
See below for today's episode, as well as the other episodes that have been published so far.
This year's Crimsafe Endurance Countdown is hosted by Tim Hodges (Fox Sports producer and radio presenter), GRM endurance driver Jack Perkins and two-times Bathurst 1000 winner John Bowe, as well as exclusive behind-the-scenes interviews by Speedcafe.com's journalists Grant Rowley and Stefan Batholomaeus.
Australian motorsport legend Dick Johnson also chips in, presenting Speedcafe's Crimsafe Ratings, giving each V8 organisation a score out of 10, rating their chances of winning Bathurst.
You will be able to use these ratings to go into the draw to win a new-specification 18 inch control wheel, signed by TeamVodafone's Craig Lowndes.
All you will have to do is collect the 10 ratings presented by Johnson, send them to Speedcafe.com and you could win the wheel! Stay tuned for more details.
See below for Episode 6 of the Crimsafe Endurance Countdown – The Return of the Sandown 500.
See below for Episode 5 of the Crimsafe Endurance Countdown – Tekno Autosports.
See below for Episode 4 of the Crimsafe Endurance Countdown – the single-car V8 Supercars teams.
See below for Episode 3 of the Crimsafe Endurance Countdown – Kelly Racing
See below for Episode 2 of the Crimsafe Endurance Countdown – Dick Johnson Racing
See below for Episode 1 of the Crimsafe Endurance Countdown – Garry Rogers Motorsport