MWM locks in its first 2013 Dunlop Series driver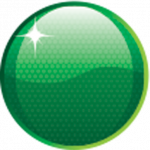 Morgan Haber will compete in the 2013 Dunlop Series, driving either Mark Winterbottom or Will Davison's current Ford Performance Racing Falcon chassis.
Haber, the recent round winner in the Kumho Tyres V8 Touring Car Series, will drive for Matthew White Motorsport in one of its FPR Falcons it will take delivery of after the Sydney Telstra 500.
The 19-year-old made his Dunlop Series debut during the last event at Queensland Raceway, and used that experience to score a dominant win at the same track in the growing V8 Touring Car class.
The Brisbane-based driver will make his second Dunlop Series start at the Homebush street circuit in December with MWM ahead of a full attack in 2013.
MWM will have three current-spec FPR Falcons for next year. CLICK HERE for Speedcafe.com's previous story. At this stage, Haber is the only confirmed driver for the team.
Team owner Matthew White says that the early Homebush debut is designed to give Haber street circuit experience before throwing him in the deep end at Adelaide's Clipsal street track next year.
"He needs to get a street circuit under his belt, which is why we're going him the track time at Homebush," White told Speedcafe.com.
"Homebush is harder than Clipsal, in my books, so that should give him good head start.
"It's a big step, but he's already taken a massive step this year in the V8 Touring Cars. He'd only done Suzuki Swift beforehand.
"It's a great opportunity for him, the car is second to none, and he's a good kid with a good family."
Haber, currently third in Kumho V8 Series, says the 'third-tier' V8 Series has been instrumental in his learning curve this year.
"The Shannons Series has helped a fair bit. I jumped straight out of Swifts into V8s, which was a big step," he told Speedcafe.com.
"Matt has been great, with his experience and the way he prepares his cars. It's a professional team.
"For me, V8 Touring Cars has been a great way to get to know V8 Supercars. They are basically the same cars and regulations – there's not much different.
"I'd be happy with top 10 finishes next year. Compared to others, I don't have their experience, so I think we'd be happy with being in the top 10."
Haber returns to the track for the next round of the Kumho V8 Touring Cars at Phillip Island on September 22-23.