Mercedes-Benz rules out V8 Supercars program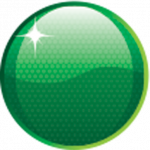 Mercedes-Benz has informed V8 Supercars that it will not enter the category in 2013, ending months of discussion between the two parties.
According to News Limited reports today, Mercedes Benz and V8 Supercars representatives were involved in high-level talks to introduce the luxury car maker into Australia's premier touring car category next year.
The deal would have seen its high-performance arm Mercedes AMG in Germany supply engines and technical assistance through its Customer Sports program, linked to long-time Ford squad Stone Brothers Racing.
Mercedes Benz has now ruled out any chance of being represented in the category next year, stating that the sport does not fit with its brand positioning.
"Mercedes-Benz has thoroughly investigated this possibility and, after serious consideration, the company has resolved that we will not be proceeding," company spokesman David McCarthy told News Limited today.
"Obviously there are people and teams who want MB in V8 Supercars, but there will not be a factory team.
"We know that there have been discussions for the potential of this happening via a Customer Sports program. The Customer Sports programme for SLS GT3 provides a complete car whereas the V8 Supercars discussion was only for, and was limited to, engine supply and technical assistance only.
"We will not be proceeding with this as it is not a fit with the Australian and New Zealand brand positioning."
The traditional Ford/Holden championship will see Nissan join the ranks next year with a four-car factory squad prepared by Kelly Racing. The team will be known as Nissan Motorsport next year.