Certain victory for Porsche RSR goes up in flames in 12 hour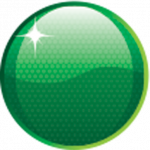 The Porsche RSR which had a 32-lap lead suffered an engine explosion with eight minutes remaining in the Hampton Downs 12-hour race.
Drivers Andre Heimgartner, the current New Zealand Formula Ford champion, Gold Coast driver Matt Kingsley, Glenn Smith and John Goodacre could scarcely believe their fate after dominating the race.
Smith was driving at the time the engine burst into flames but he tried to limp home but the effort was to no avail.
It left the Malcolm Niall, Brett Niall and Clint Harvey Porsche 997 to take the checkered flag for an unexpected victory.
The Porsche finished two laps ahead of the older 996 series Porsche driven by Phil Hood, Jeff Lowrey, David Glasson and Bruce Stewart.
The Seat Leon Supercopa driven by Jeff Watts, Simon Piavanini and Mark Pilatti finished third.