Bob Jones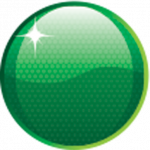 By Speedcafe.com
Friday 13th July, 2012 - 11:32am
If there's one thing that annoys Bob Jones it's pigeon holing him as a Speedway racer or a Touring Car specialist. Jones is more than that, he's an all-rounder.
Jones started out riding bikes then spent 10 years focussing on Speedway. After that, he enjoyed time as a Touring Car racer, he did some Rally events, including Rallycross, and he even did a few Targa Tasmanias.
In short, Jones was addicted to motor sport and when the opportunity presented to try other forms of racing he gave it a go.
Jones' introduction to motor racing came accidently as a seven year old.
"I accidently kick started my dad's motor bike in the back shed," Bob Jones told Speedcafe.com.
"Of course I panicked because the old man came out, he was about to give me a clipping, then he thought that given I'd found out how to start it, I might as well know how to ride it and stop it.
"So he taught me how to ride. I rode bikes for a few years around the swamps of Williamstown, and that's how I got interested in racing."
Jones never raced bikes, he enjoyed riding them with his mates, but it was this interest in riding fast that saw him get introduced to Speedway.
"I raced Speedway for 10 years," said Jones.
"It was very enjoyable, the camaraderie was fantastic, I went racing to have fun.
"I didn't take it super seriously, of course when you are in the car you do, I did six Bathursts, you don't do those half-arsed.
"My competitive juices are more competitive than most I think but we had a lot of fun. It was good grounding; it taught me how to control the car into a slide."
Jones enjoyed some good success in Speedway, winning several titles throughout Victoria, New South Wales and other parts of Australia; he was also one of the better drivers in the wet.
"I was always at the pointy end in a wet race, I batted well above my weight," said Jones.
"It frighted me as much as anyone, driving in the wet was downright frightening but I must have been less freighted than other people.
"As the car is moving around beneath you, I learnt to deal with that.
"We had a lot of success and we had our fair share of race wins, we were fortunate enough to win a few Speedway titles around Australia."
Having given racing away for a few years to focus on other sports – Jones represented Victoria in basketball and played for Williamstown in the VFA and South Melbourne under-19s in the VFL – he was given the opportunity to get into a Touring Car.
"Chris Lamden, who is well known in motor racing, called me and gave me an opportunity to buy my first touring car," said Jones.
"We bought Brock's 1987 Bathurst winning 010 car, the 05 car had blown up. We bought it without the motor and the gearbox.
"I owned and maintained the cars. I have to say that I enjoyed preparing the cars more than building them.
"Chris raced them with Trevor Bailey in 1989, then we took it over to New Zealand in 1990, which is where I started driving it."
Jones raced the car for three years before he and Lamden went their separate ways, giving total control to Jones.
"Chris and I split, he went to race a Nissan and I inherited the Brock car," said Jones.
"We re-shelled it; I took over driving it in 1991 in the Touring Car Championship, racing it full time through to 1994, I never missed a race."
During this time Jones experienced the biggest moment of his career, coming second at the Sandown 500 in 1993.
"That was a thrill, it was the second biggest race at the time," said Jones.
"We had a good run, the car was strong as was the driver combination. Greg Crick and I were great mates and he was an outstanding driver.
"He would be faster in qualifying by about a second, but come race time our pace was equal, that was our strength.
"Very rarely would you get two drivers that were so equal.
"I used to think those blokes on the podium spraying the champagne were wankers, that year I was the wanker."
Having come second, Jones proved it was no fluke when they backed it up at Bathurst with a seventh place.
"We went to Bathurst full of beans," said Jones.
"We were so close to the top 10 in qualifying and Greg thought he could get there, he wanted to go for it, but we might have had a car hanging off the wall.
"We decided not to risk it, there was no difference in qualifying tenth, twelfth or fourteenth.
"We finished seventh against some stiff competition. We were meticulous in our preparation, had the best equipment and the car was very very good.
"It was also our first year of full Ampol sponsorship so I loved it and they lapped it up."
While he enjoyed that Bathurst result, Jones vividly remembers his first outing at Bathurst.
"Everyone says the pinnacle is racing at Bathurst and they are right," said Jones.
"I did my first lap at Bathurst in 1990 and came straight in, I didn't even complete the lap.
"I went out and came straight in. The crew asked what was wrong, I said nothing, I was just scared.
"I got out of the car, then 15 to 20 minutes later I did my second lap.
"In all I ended up doing 1148 laps at Bathurst in practice and race trim. Nothing beats Bathurst."
It was during this time that Jones also tried other forms of racing, including Rallying.
"We did some Rallying, Rallycross, off road racing, we did three Targa Tasmanias, we tried our hands at anything we could find," said Jones.
"I didn't enjoy Rallying; driving through the forest at night, going sideways with trees coming at you at 100 kilometres an hour was not fun.
"Day time racing was OK, but racing in the dark, lights pointing away from where you were headed just didn't grab me.
"It was no wonder that they had so many crashes, you just could see."
After the success at the 1993 endurance events, Jones backed it up in 1994 winning the Australian Touring Car (ATCC) Privateer Cup.
"We were the top privateer in 1994," said Jones.
"This award was there for anyone aside from Brock, Dick (Johnson) and (Colin) Bond, the full-timers.
"I beat Steve Reed at the final race at Oran Park to win it.
"We had a good solid, consistent season.
"If the ATTC was based on laps finished I'd have won it that year. I finished more races than anyone else.
"But I had a great team and a good year, I'm very proud of what we achieved that year."
By 1996, with long term sponsor Ampol merging with Caltex, Jones decided to retire from Touring Cars.
"We lost our sponsorship; at the time we received $350,000 from Ampol which was a lot of money," said Jones.
"I put just as much of my own money in. I decided that if I only had access to half the money I'd only get half the results.
"Even one less set of tyres against the likes of (Steve) Reed wouldn't cut it, so I retired."
When many people think of Bob Jones they remember the incident at Adelaide involving Phil Ward.
"Phil blamed me for turning him around the day before," said Jones.
"In that race there was Brock, Ward and me. Ward hit the back of Brock and got turned around and he blamed me for punting him into Brock, which I didn't do."
In the Sunday race the next day, Ward warned Jones to get out of the way.
"On Sunday before the race, Phil came to Steve Reed and me and said he was not going to take any prisoners," said Jones.
"He was starting pretty far back because of that Saturday result and he said he wanted to get to the front within a couple of laps and to keep out of his way.
"I turned to Steve, who owned the biggest panel place in Sydney and I owned the biggest panel place in Melbourne, and said to him that we weren't too worried about a bit of damage.
"Anyway, pretty quickly he was right up my arse, he hit me and I hit Steve, which took him out."
It was this blatant, get out of my way or else punt, which saw Jones looking for revenge.
"I kept going and chased Phil for eight or so laps," said Jones.
"The Lansvale crew and Wally Story knew it wasn't my fault so they were happy for me to go and get him.
"I got close to him at the end of the race, then turning on to the front straight I took the foot off the brake and slammed right into the side of him.
"It punched him off the track and I beat him. Phil never talked to me again. It's about the only time I ever saw red mist on the race track."
When Jones looks back at his career, his highlight, not surprisingly, is the enduro podium.
"Second at Sandown stands out of course," said Jones.
"We came second to Geoff Brabham, to be in that company after 500 kilometres was an honour.
"It wasn't a fluke, we worked hard and had some good calls by the crew; that would have to be the highlight of my racing career."
Throughout his racing career Jones ran a panel beating business in Melbourne's western suburbs, these days he's still in the automotive trade, running a business called Re-Car.
"We bought a company called Re-Car, Re-Car truck repairs," said Jones.
"We were a pretty big panel shop in Melbourne, then bought Re-Car in late 2004, early 2005.
"It is the biggest truck repairer in Australia, and we've developed it into an emergency response business as well."
Comments are closed.