Lewis Hamilton quickest at soggy Silverstone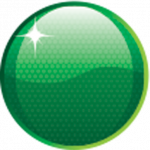 McLaren's Lewis Hamilton has set the practice pace at a wet Silverstone ahead of this weekend's British Grand Prix.
Heavy rain lashed the Northamptonshire venue during both 90 minute sessions, leaving Hamilton to record a best time of just 1:56.34s.
Kamui Kobayashi was 0.13s adrift in second, with Michael Schumacher, Nico Rosberg and Sergio Perez rounding out the afternoon's top five.
Romain Grosjean had put Lotus on top in the morning session – his 1:56.55s effort proving 0.28s better than that recorded by Australian Daniel Ricciardo.
The biggest incident of the day belonged to Bruno Senna, who crashed his Williams at the exit of Becketts during Practice 2.
Fernando Alonso also found the barriers, with his Ferrari losing its latest specification front-wing after a premature switch to intermediate tyres.
Ricciardo and compatriot Mark Webber were two of four drivers that elected not to set a flying lap in the second session due to the restricted number of wet and intermediate tyres available to teams for the weekend.
A third 60 minute practice will take place tomorrow prior to qualifying.
See below for the Practice 1 result
| | | | | |
| --- | --- | --- | --- | --- |
| Pos | Driver | Team | Time/Retired | Gap |
| 1 | Romain Grosjean | Lotus-Renault | 1:56.552 | |
| 2 | Daniel Ricciardo | STR-Ferrari | 1:56.827 | 0.275 |
| 3 | Lewis Hamilton | McLaren-Mercedes | 1:57.174 | 0.622 |
| 4 | Sergio Perez | Sauber-Ferrari | 1:57.664 | 1.112 |
| 5 | Felipe Massa | Ferrari | 1:58.119 | 1.567 |
| 6 | Mark Webber | Red Bull Racing-Renault | 1:58.463 | 1.911 |
| 7 | Kamui Kobayashi | Sauber-Ferrari | 1:58.483 | 1.931 |
| 8 | Michael Schumacher | Mercedes | 1:58.493 | 1.941 |
| 9 | Nico Rosberg | Mercedes | 1:58.942 | 2.390 |
| 10 | Jean-Eric Vergne | STR-Ferrari | 1:59.076 | 2.524 |
| 11 | Sebastian Vettel | Red Bull Racing-Renault | 1:59.414 | 2.862 |
| 12 | Vitaly Petrov | Caterham-Renault | 1:59.614 | 3.062 |
| 13 | Valtteri Bottas | Williams-Renault | 1:59.733 | 3.181 |
| 14 | Heikki Kovalainen | Caterham-Renault | 1:59.787 | 3.235 |
| 15 | Pastor Maldonado | Williams-Renault | 2:00.125 | 3.573 |
| 16 | Kimi Räikkönen | Lotus-Renault | 2:00.253 | 3.701 |
| 17 | Jenson Button | McLaren-Mercedes | 2:01.834 | 5.282 |
| 18 | Timo Glock | Marussia-Cosworth | 2:01.835 | 5.283 |
| 19 | Pedro de la Rosa | HRT-Cosworth | 2:04.341 | 7.789 |
| 20 | Dani Clos | HRT-Cosworth | 2:05.022 | 8.470 |
| 21 | Charles Pic | Marussia-Cosworth | 2:11.760 | 15.208 |
| 22 | Fernando Alonso | Ferrari | No time | |
| 23 | Paul di Resta | Force India-Mercedes | No time | |
| 24 | Jules Bianchi | Force India-Mercedes | No time | |
See below for the Practice 2 result
| | | | | |
| --- | --- | --- | --- | --- |
| Pos | Driver | Team | Time/Retired | Gap |
| 1 | Lewis Hamilton | McLaren-Mercedes | 1:56.345 | |
| 2 | Kamui Kobayashi | Sauber-Ferrari | 1:56.474 | 0.129 |
| 3 | Michael Schumacher | Mercedes | 1:56.545 | 0.200 |
| 4 | Nico Rosberg | Mercedes | 1:56.567 | 0.222 |
| 5 | Sergio Perez | Sauber-Ferrari | 1:57.493 | 1.148 |
| 6 | Jenson Button | McLaren-Mercedes | 1:57.948 | 1.603 |
| 7 | Heikki Kovalainen | Caterham-Renault | 1:58.580 | 2.235 |
| 8 | Kimi Räikkönen | Lotus-Renault | 1:58.897 | 2.552 |
| 9 | Nico Hulkenberg | Force India-Mercedes | 1:58.943 | 2.598 |
| 10 | Fernando Alonso | Ferrari | 1:59.015 | 2.670 |
| 11 | Paul di Resta | Force India-Mercedes | 1:59.429 | 3.084 |
| 12 | Pastor Maldonado | Williams-Renault | 1:59.472 | 3.127 |
| 13 | Sebastian Vettel | Red Bull Racing-Renault | 1:59.476 | 3.131 |
| 14 | Jean-Eric Vergne | STR-Ferrari | 1:59.854 | 3.509 |
| 15 | Felipe Massa | Ferrari | 2:00.565 | 4.220 |
| 16 | Timo Glock | Marussia-Cosworth | 2:00.820 | 4.475 |
| 17 | Bruno Senna | Williams-Renault | 2:01.099 | 4.754 |
| 18 | Vitaly Petrov | Caterham-Renault | 2:01.348 | 5.003 |
| 19 | Charles Pic | Marussia-Cosworth | 2:03.719 | 7.374 |
| 20 | Narain Karthikeyan | HRT-Cosworth | 2:04.774 | 8.429 |
| 21 | Romain Grosjean | Lotus-Renault | No time | |
| 22 | Daniel Ricciardo | STR-Ferrari | No time | |
| 23 | Mark Webber | Red Bull Racing-Renault | No time | |
| 24 | Pedro de la Rosa | HRT-Cosworth | No time | |
See below for Speedcafe.com's Race Guide for the British Grand Prix
Open publication – Free publishing – More silverstone