Scott Pye fastest in tight Dunlop Series practice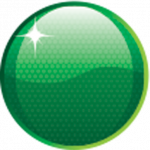 Triple Eight Race Engineering's Scott Pye has topped a competitive opening day of practice for the Dunlop Series in Townsville.
The Monster-backed Holden driver traded blows with fellow young guns Chaz Mostert and Nick Percat in the final minutes of Practice 2 before emerging fastest with a 1:14.84s best.
Mostert pipped Percat for second, with the top three separated by just 0.08s.
George Miedecke, Rodney Jane, Andrew Jones, David Russell, Marcus Zukanovic, Ash Walsh and Paul Morris completed the top 10 for the second session.
Walsh endured minor incidents with Tim Blanchard and David Russell during the session – the first of which saw the Simpro Falcon turn into its Jaylec-backed rival at the final corner.
A 1:15.13s lap had earlier proven enough for Percat to beat Miedecke and Pye into the top spot in the morning's first session.
Mostert had been just eighth on the time sheets at the end of Practice 1 having brushed one of the Reid Park circuit's unforgiving concrete walls.
See below for the full Practice 2 result
| | | | | | |
| --- | --- | --- | --- | --- | --- |
| 1 |  Triple Eight Race Engineering | Scott Pye | Holden Commodore VE | 1:14.8379 | |
| 2 |  Ford Performance Racing | Chaz Mostert | Ford Falcon FG | 1:14.8443 | 0:00.0064 |
| 3 |  Coates Hire Racing | Nick Percat | Holden Commodore VE2 | 1:14.9195 | 0:00.0816 |
| 4 |  Bob Jane T-Marts/Sitech | George Miedecke | Ford Falcon BF | 1:15.0215 | 0:00.1836 |
| 5 |  Bob Jane T-Marts | Rodney Jane | Ford Falcon FG | 1:15.0316 | 0:00.1937 |
| 6 |  Kitten Racing | Andrew Jones | Holden Commodore VE | 1:15.0527 | 0:00.2148 |
| 7 |  Dreamtime Racing | David Russell | Holden Commodore VE | 1:15.0990 | 0:00.2611 |
| 8 |  ABC Towing | Marcus Zukanovic | Holden Commodore VE | 1:15.1972 | 0:00.3593 |
| 9 |  Simpro Racing | Ashley Walsh | Ford Falcon BF | 1:15.2803 | 0:00.4424 |
| 10 |  Berocca Performance | Paul Morris | Holden Commodore VE | 1:15.2967 | 0:00.4588 |
| 11 |  Fujitsu Racing | Scott McLaughlin | Ford Falcon FG | 1:15.3410 | 0:00.5031 |
| 12 |  Glabal Welding Supplies | Luke Youlden | Ford Falcon BF | 1:15.4002 | 0:00.5623 |
| 13 |  R & J Batteries | Geoff Emery | Holden Commodore VE | 1:15.4292 | 0:00.5913 |
| 14 |  Go Karts Go | Drew Russell | Ford Falcon BF | 1:15.4413 | 0:00.6034 |
| 15 |  GB Galvanizing/Wilson Tech | Dale Wood | Holden Commodore VE | 1:15.5886 | 0:00.7507 |
| 16 |  Drill Pro | Daniel Jilesen | Ford Falcon BF | 1:15.6577 | 0:00.8198 |
| 17 |  Dreamtime Racing | Cameron Waters | Holden Commodore VE | 1:15.6672 | 0:00.8293 |
| 18 |  Minda Motorsport | Elliot Barbour | Holden Commodore VE2 | 1:16.2147 | 0:01.3768 |
| 19 |  Jaylec Automotive Electrical | Tim Blanchard | Ford Falcon FG | 1:16.4156 | 0:01.5777 |
| 20 |  Go Karts Go | Aaren Russell | Ford Falcon BF | 1:16.4722 | 0:01.6343 |
| 21 |  Carrington Equipment Group | Michael Hector | Ford Falcon BF | 1:18.3435 | 0:03.5056 |
| 22 |  Pacific Hoists | Nandi Kiss | Holden Commodore VE | 1:18.7825 | 0:03.9446 |
| 23 |  Formula Tech/Interquip Racing | Brett Stewart | Holden Commodore VE | 1:18.9126 | 0:04.0747 |
See below for the full Practice 1 result
| | | | | | |
| --- | --- | --- | --- | --- | --- |
| 1 | Coates Hire Racing | Nick Percat | Holden Commodore VE2 | 1:15.1283 | |
| 2 | Bob Jane T-Marts/Sitech | George Miedecke | Ford Falcon BF | 1:15.4891 | 0:00.3608 |
| 3 | Triple Eight Race Engineering | Scott Pye | Holden Commodore VE | 1:15.5030 | 0:00.3747 |
| 4 | Fujitsu Racing | Scott McLaughlin | Ford Falcon FG | 1:15.5169 | 0:00.3886 |
| 5 | Dreamtime Racing | David Russell | Holden Commodore VE | 1:15.5234 | 0:00.3951 |
| 6 | Bob Jane T-Marts | Rodney Jane | Ford Falcon FG | 1:15.6164 | 0:00.4881 |
| 7 | Kitten Racing | Andrew Jones | Holden Commodore VE | 1:15.6383 | 0:00.5100 |
| 8 | Ford Performance Racing | Chaz Mostert | Ford Falcon FG | 1:15.7211 | 0:00.5928 |
| 9 | Berocca Performance | Paul Morris | Holden Commodore VE | 1:15.8229 | 0:00.6946 |
| 10 | Simpro Racing | Ashley Walsh | Ford Falcon BF | 1:15.8461 | 0:00.7178 |
| 11 | R & J Batteries | Geoff Emery | Holden Commodore VE | 1:15.9331 | 0:00.8048 |
| 12 | GB Galvanizing/Wilson Tech | Dale Wood | Holden Commodore VE | 1:15.9394 | 0:00.8111 |
| 13 | Jaylec Automotive Electrical | Tim Blanchard | Ford Falcon FG | 1:16.3140 | 0:01.1857 |
| 14 | Go Karts Go | Drew Russell | Ford Falcon BF | 1:16.4108 | 0:01.2825 |
| 15 | Glabal Welding Supplies | Luke Youlden | Ford Falcon BF | 1:16.4185 | 0:01.2902 |
| 16 | Dreamtime Racing | Cameron Waters | Holden Commodore VE | 1:16.4897 | 0:01.3614 |
| 17 | Drill Pro | Daniel Jilesen | Ford Falcon BF | 1:16.6156 | 0:01.4873 |
| 18 | Go Karts Go | Aaren Russell | Ford Falcon BF | 1:16.7688 | 0:01.6405 |
| 19 | ABC Towing | Marcus Zukanovic | Holden Commodore VE | 1:16.8564 | 0:01.7281 |
| 20 | Pacific Hoists | Nandi Kiss | Holden Commodore VE | 1:18.8908 | 0:03.7625 |
| 21 | Formula Tech/Interquip Racing | Brett Stewart | Holden Commodore VE | 1:19.3731 | 0:04.2448 |
| 22 | Carrington Equipment Group | Michael Hector | Ford Falcon BF | 1:19.6118 | 0:04.4835 |
| | Minda Motorsport | Elliot Barbour | Holden Commodore VE2 | 1:15.1283* | |
See below for Speedcafe.com's Sucrogen Townsville 400 Race Guide
See below for Speedcafe.com's Race Guide for the British Grand Prix, which is also taking place this weekend