Scott McLaughlin reveals new personal website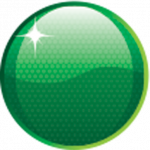 New Zealand V8 Supercars driver Scott McLaughlin has launched a slick-looking new website.
At midday today smracing.com.au went live with the site putting another dimension into the Gold Coast-based professional operation.
The 19-year-old McLaughlin is running a hectic schedule this season, combining the new V8 SuperTourers in New Zealand where he campaigns the Supercheap Auto Commodore and the Dunlop Series in V8 Supercars where he runs a Matt Stone Racing-prepared Fujitsu-backed Falcon.
The arrival of the site which sports a clean and professional layout crammed with a broad range of team and racing content with key multi-media features.
"Our SMR team is enjoying a highly successful year and I think the timing of the website is perfect," McLaughlin said.
"We have tried to make the website very polished and user-friendly and I feel we have achieved that.
"I just hope the fans like it as much as we do.
"It is an exciting time for myself and my sponsors as we are coming up to the endurance phase of the year both in Australia and New Zealand."
McLaughlin achieved his best result at the final V8 SuperTourer sprint round when he came away with three wins from three races at Hampton Downs in early June.
Earlier in the year, the Christchurch-born Kiwi won the Dunlop Series V8 Supercars round at Perth's Barbagallo circuit, becoming the youngest round winner at 18 years of age.
This weekend in Townsville, McLaughlin welcomes a new sponsor – Indian automobile and tractor manufacturer Mahindra & Mahindra Ltd.
Mahindra will support McLaughlin for the remainder of the Dunlop Series in the Fujitsu Falcon.
See below for Speedcafe.com's Sucrogen Townsville 400 Race Guide
See below for Speedcafe.com's Race Guide for the British Grand Prix, which is also taking place this weekend