Richard Davison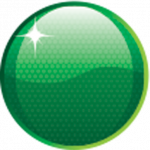 Like the Brabham family, the Davisons are synonymous with Australian motorsport. Three generations have raced in a variety of categories.
The Davison clan reads like a who's who of Australian racing history. The late-great Lex Davison was a multi-Australian Grand Prix winner, his sons Richard and Jon raced, Richard's son Will is currently enjoying success in V8 Supercars and eldest son Alex has raced V8s, and is one of the contenders in the Porsche series.
With racing in his blood, Lex's son Richard tried his hand behind the wheel. Lex died when Richard was young, but this didn't prevent him from having a go. He didn't have the nurturing of his father to guide him, but he loved racing nevertheless.
"Racing was just a significant part of our lives as we grew up, having said that Lex died when I was 10 years of age," Richard Davison explained to Speedcafe.com.
"That is the age when kids are starting to embark on a motor sport future, if there is such a thing, and with the support of their dad.
"You can't race without active interest from a family member, but it was very much in my blood and an extraordinary interest.
"I didn't race until I was 21, I was a late starter for the simple reason that I had no easy entry into it."
While starting to race at 21 is very late by today's standards, it was not unusual back then. In the end the inspiration to go racing was cultivated by his brother Jon.
"I had no exposure to go-karts and zero interest from anyone in the family until Jon eventually got involved," said Davison.
"At that stage I was an interested spectator, I'd go to race events and watch him.
"It wasn't until late 1975, when I was closer to 22, that an opportunity came up to buy a Formula Ford.
"I went out to Calder and did a few laps in it and that was the end of it, I was well and truly bitten by the bug."
With a Formula Ford ready to race, Davison took to the track.
"Talk about being totally underprepared, I had no idea what I was doing, I'd literally kick the tyres and drive," said Davison.
"Back then they used to run on a Dunlop slick, which was a very poor wearing tyre, so they brought in a control road tyre.
"The Bridgestone made the car feel like a rally car. On the back straight at Calder you'd get sideways, which was very exciting. This removed any of the set-up factors and determined, based on who would drive them sideways the longest and the best, who was the quickest.
"I had some good results and eventually ended up runner-up in the series in 1978. Initially I don't know how I did it, I had no idea, but it was a hell of a lot of fun."
During this time the family business, Paragon Shoes, was relying heavily on Davison's time. To keep it afloat and in the family name, at the tender age of 22 Davison took over the management, which impacted his ability to regularly race. After sitting out 1979, an opportunity came up to race Formula 2 in 1980.
"I sat out 1979 and I was having a Formula 2 car built by Jim Hardman," said Davison.
"He prepared a Lola F5000 car for my brother Jon, which as a footnote I still have today.
"So he built the F2 car and then in 1980 I competed in the Formula 2 championship."
Little did he know that by the end of 1980 he would be the Australian Formula 2 champion.
"The 1980 season had John Smith, John Bowe and Russell Naughton – who'd won the Formula Ford title – it was very competitive," said Davison.
"I won the title that year; every time I jumped into the car I knew I was going to win.
"I think I won 10 races, had two seconds and six thirds from 24 starts.
"I honestly believed I was something special and could do no wrong.
"In 1981 I did the series again, but by then the shoe industry was becoming tougher, so I had to sit out half the season but still ended up as the series runner-up."
In 1982, with the support of well known truck dealer Clive Mills, Davison next embarked on the Gold Star series.
"We bought a Ralt RT4 from Bruce Allison, who was one of the greats of F5000," said Davison.
"We employed Harry Mendel, a guy that had worked in Formula One with Tyrell, to run the car and we embarked upon the 1982 Gold Star.
"It included every great open wheeler driver at the time and raced at the Australian Grand Prix, which Bob Jane used to run.
"We raced against drivers like Niki Lauda and Kiki Rosberg, which was extraordinary because it allowed us mere little Aussies to race against the best in the world.
"I won the first round at Oran Park – and it was not that long ago that the outright lap record was broken which I held from that time -but then the business got in the way again and I couldn't race full time."
While Davison was an open-wheeler specialist, he did have one Sportscar start.
"I did one sports car race after the 1984 Australian Grand Prix," said Davison.
"The AGP was the only race I did that year and I came sixth, against all those internationals and was second Australian home.
"After that I was invited to compete with a team out of the UK in the Sandown round of the World Sportscar Championship, with Neville Crichton as my co-driver.
"I also got invited to run with that team at Le Mans in 1985.
"We couldn't put the deal together but my passion was always open-wheelers. I didn't even consider touring cars."
After this Davison retired but he made a comeback in 1990, gearing up for the Gold Star Series, but he decided to pull out after his son Alex started showing interest in racing.
"When Alex said he wanted to try go-kart racing, I decided time was against me," said Davison.
"I devoted all my time and energy into helping him and then Will to try and work their way through the maze of how to make a career out of motorsport.
"I'd made so many bad decisions that I thought I could teach them through my own bad experiences so they didn't make the same decisions."
With Alex and Will both interested in racing, Davison put all of his efforts into helping them succeed.
"In those early days we all agreed that if they weren't able to be self sufficient by 22 then that would be as far as we would go," said Davison.
"Fortunately when we set up the Formula Ford team, which is now Sonic, I specifically head-hunted Michael Ritter to form this team, he was the right man for the job.
"He ensured he had the best people and the best equipment, even though we had zero dollars.
"During that whole process, everyone saw Sonic as the dream team, in the end it was totally funded by sponsors.
"Setting this up was the proudest thing I've done, I believe I gave the boys the best possible start."
When he looks back at his career, the 1980 F2 championship win stands out as does his run in the 1984 Grand Prix, but his highlight is his kids.
"How do you go past a championship win and doing so well against the internationals in that Australian Grand Prix having not driven for 18 months was special," said Davison.
"But my career highlight is my boys. I get a great deal of enjoyment seeing them succeed.
"It's the most amazing feeling when you see them developing and genuinely making a career out of motorsport, totally out of their own skill-set.
While it has been a very long time since Davison has raced, he still has his Lola F5000. Interestingly , the car has been raced recently,
but it might just get another run.
"I have the Lola 5000 which my nephew James Davison has done a couple of races in, which is pretty exciting," said Davison.
"Both my boys have banned me from sitting in it, but I might be a naughty boy and have a run in it.
"I also think I'm about to do a test at Mallala in a Touring Car Masters car with a team over there with the view of doing the series, which I'm pretty excited about."
While Davison is thinking about his next racing ambition he is also running his own business.
"I have a very active business in Shiners car wash systems," said Davison.
"We've been importing and distributing car wash equipment for over 20 years and have set up over 200 car washes all over the country which keeps me busy.
"Other than that I follow the boys around and my wife and I spend as much time down at Phillip Island as we can."