Pedrosa tops opening practice sessions in Germany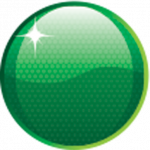 Dani Pedrosa has topped the opening two practice sessions ahead of this weekend's MotoGP at the Sachsenring in Germany.
The factory Honda rider was fast in the dry and wet, setting the fast time in the morning's dry first practice, and copped best with wet conditions in Free Practice 2.
Pedrosa set a time of 1m22.357s in Free Practice 1, enough to demote team-mate Stoner into second after the Australian had been top of the timesheet for the majority of the session.
Factory Yamaha rider Jorge Lorenzo was third, under three tenths off the top, despite nursing a very sore right ankle from his first corner crash at Assen last week.
Monster Yamaha Tech 3's Andrea Dovizioso continued his good run of form, finishing fourth, in front of his team-mate Cal Crutchlow, who continues to suffer from a fractured left ankle.
Speed Master's Mattia Pasini suffered an unusual crash in pit lane, as he fell awkwardly on his head avoiding a mechanic in pit-lane. He was declared fit at the track, but headed to the local hospital in Chemnitz for further checks.
In a wet second free practice, Pedrosa edged out local favourite Stefan Bradl and Jorge Lorenzo in the mixed session.
A torrential downpour just before the session saw riders head out gingerly 10 minutes into the practice on full wet tyres. A few minutes later, the majority of riders headed out to dial in their wet weather race set-up. When sun graced the track in the dying moments, a flurry of times saw riders swapping places at the front.
In the end it was Pedrosa who narrowly denied LCR Honda MotoGP's Bradl a top finish at his home round by a mere 0.007s.
Free Practice 1
| | | | | | | | | |
| --- | --- | --- | --- | --- | --- | --- | --- | --- |
| Pos. | Num. | Rider | Nation | Team | Bike | Km/h | Time | Gap 1st/Prev. |
| 1 | 26 | Dani PEDROSA | SPA | Repsol Honda Team | Honda | 288.6 | 1'22.357 | |
| 2 | 1 | Casey STONER | AUS | Repsol Honda Team | Honda | 287.2 | 1'22.444 | 0.087 / 0.087 |
| 3 | 99 | Jorge LORENZO | SPA | Yamaha Factory Racing | Yamaha | 284.7 | 1'22.647 | 0.290 / 0.203 |
| 4 | 4 | Andrea DOVIZIOSO | ITA | Monster Yamaha Tech 3 | Yamaha | 286.5 | 1'22.922 | 0.565 / 0.275 |
| 5 | 35 | Cal CRUTCHLOW | GBR | Monster Yamaha Tech 3 | Yamaha | 285.0 | 1'23.081 | 0.724 / 0.159 |
| 6 | 8 | Hector BARBERA | SPA | Pramac Racing Team | Ducati | 285.6 | 1'23.091 | 0.734 / 0.010 |
| 7 | 69 | Nicky HAYDEN | USA | Ducati Team | Ducati | 283.6 | 1'23.092 | 0.735 / 0.001 |
| 8 | 19 | Alvaro BAUTISTA | SPA | San Carlo Honda Gresini | Honda | 287.0 | 1'23.203 | 0.846 / 0.111 |
| 9 | 6 | Stefan BRADL | GER | LCR Honda MotoGP | Honda | 289.2 | 1'23.306 | 0.949 / 0.103 |
| 10 | 11 | Ben SPIES | USA | Yamaha Factory Racing | Yamaha | 284.4 | 1'23.353 | 0.996 / 0.047 |
| 11 | 46 | Valentino ROSSI | ITA | Ducati Team | Ducati | 282.2 | 1'23.481 | 1.124 / 0.128 |
| 12 | 14 | Randy DE PUNIET | FRA | Power Electronics Aspar | ART | 269.3 | 1'24.210 | 1.853 / 0.729 |
| 13 | 5 | Colin EDWARDS | USA | NGM Mobile Forward Racing | Suter | 271.8 | 1'24.560 | 2.203 / 0.350 |
| 14 | 51 | Michele PIRRO | ITA | San Carlo Honda Gresini | FTR | 270.7 | 1'24.659 | 2.302 / 0.099 |
| 15 | 68 | Yonny HERNANDEZ | COL | Avintia Blusens | BQR | 266.3 | 1'24.786 | 2.429 / 0.127 |
| 16 | 41 | Aleix ESPARGARO | SPA | Power Electronics Aspar | ART | 268.1 | 1'24.855 | 2.498 / 0.069 |
| 17 | 22 | Ivan SILVA | SPA | Avintia Blusens | BQR | 268.7 | 1'25.512 | 3.155 / 0.657 |
| 18 | 2 | Franco BATTAINI | ITA | Cardion AB Motoracing | Ducati | 280.4 | 1'25.646 | 3.289 / 0.134 |
| 19 | 54 | Mattia PASINI | ITA | Speed Master | ART | 263.2 | 1'25.839 | 3.482 / 0.193 |
| 20 | 9 | Danilo PETRUCCI | ITA | Came IodaRacing Project | Ioda | 256.7 | 1'25.958 | 3.601 / 0.119 |
| 21 | 77 | James ELLISON | GBR | Paul Bird Motorsport | ART | 269.1 | 1'26.183 | 3.826 / 0.225 |
Free Practice 2
| | | | | | | | | |
| --- | --- | --- | --- | --- | --- | --- | --- | --- |
| Pos. | Num. | Rider | Nation | Team | Bike | Km/h | Time | Gap 1st/Prev. |
| 1 | 26 | Dani PEDROSA | SPA | Repsol Honda Team | Honda | 272.1 | 1'32.228 | |
| 2 | 6 | Stefan BRADL | GER | LCR Honda MotoGP | Honda | 268.1 | 1'32.304 | 0.076 / 0.076 |
| 3 | 99 | Jorge LORENZO | SPA | Yamaha Factory Racing | Yamaha | 275.4 | 1'32.327 | 0.099 / 0.023 |
| 4 | 1 | Casey STONER | AUS | Repsol Honda Team | Honda | 267.2 | 1'32.408 | 0.180 / 0.081 |
| 5 | 46 | Valentino ROSSI | ITA | Ducati Team | Ducati | 273.1 | 1'32.532 | 0.304 / 0.124 |
| 6 | 69 | Nicky HAYDEN | USA | Ducati Team | Ducati | 272.7 | 1'32.657 | 0.429 / 0.125 |
| 7 | 35 | Cal CRUTCHLOW | GBR | Monster Yamaha Tech 3 | Yamaha | 273.2 | 1'32.744 | 0.516 / 0.087 |
| 8 | 4 | Andrea DOVIZIOSO | ITA | Monster Yamaha Tech 3 | Yamaha | 275.9 | 1'32.817 | 0.589 / 0.073 |
| 9 | 11 | Ben SPIES | USA | Yamaha Factory Racing | Yamaha | 272.2 | 1'33.107 | 0.879 / 0.290 |
| 10 | 8 | Hector BARBERA | SPA | Pramac Racing Team | Ducati | 272.9 | 1'33.147 | 0.919 / 0.040 |
| 11 | 19 | Alvaro BAUTISTA | SPA | San Carlo Honda Gresini | Honda | 267.9 | 1'33.227 | 0.999 / 0.080 |
| 12 | 77 | James ELLISON | GBR | Paul Bird Motorsport | ART | 249.2 | 1'34.894 | 2.666 / 1.667 |
| 13 | 41 | Aleix ESPARGARO | SPA | Power Electronics Aspar | ART | 261.1 | 1'34.910 | 2.682 / 0.016 |
| 14 | 54 | Mattia PASINI | ITA | Speed Master | ART | 251.4 | 1'34.946 | 2.718 / 0.036 |
| 15 | 68 | Yonny HERNANDEZ | COL | Avintia Blusens | BQR | 261.5 | 1'35.204 | 2.976 / 0.258 |
| 16 | 14 | Randy DE PUNIET | FRA | Power Electronics Aspar | ART | 251.5 | 1'35.311 | 3.083 / 0.107 |
| 17 | 9 | Danilo PETRUCCI | ITA | Came IodaRacing Project | Ioda | 250.5 | 1'35.355 | 3.127 / 0.044 |
| 18 | 51 | Michele PIRRO | ITA | San Carlo Honda Gresini | FTR | 259.3 | 1'35.461 | 3.233 / 0.106 |
| 19 | 2 | Franco BATTAINI | ITA | Cardion AB Motoracing | Ducati | 266.1 | 1'36.019 | 3.791 / 0.558 |
| 20 | 22 | Ivan SILVA | SPA | Avintia Blusens | BQR | 257.3 | 1'36.800 | 4.572 / 0.781 |
| | 5 | Colin EDWARDS | USA | NGM Mobile Forward Racing | Suter | 231.0 | 1'43.245 | 11.017 / 6.445 |