Former Barbagallo Raceway boss appointed ANDRA CEO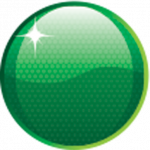 The former General Manager of the WA Sporting Car Club and Barbagallo Raceway, Mal Bulley has been installed as the new CEO of the Australian National Drag Racing Association (ANDRA) and will commence his role on August 6.
Bulley comes to ANDRA having overseen the transformation of Barbagallo Raceway which debuted its all new pit area with the V8 Supercars there earlier this year.
He was previously a project consultant to ANDRA back in 2010/2011 as it shifted from an incorporated association to a national company limited by guarantee. Bulley – a regular drag racer at the Perth Motorplex – is excited about the opportunity being provided by ANDRA.
"Drag racing has always been a passion of mine so I am happy to be able to merge my career and the sport I love," said Bulley. "Member based organisations are about just that – the members – so I look forward to applying my skills to develop the sport of drag racing in Australia and to give members an organisation they can be proud of.
"There's no doubt the sport has gone through a number of changes in recent years with differing levels of success; the overall growth of drag racing in this country is paramount and we need to be on the front foot."
Bulley arrives at ANDRA after a tumultuous 12 months for the sport, which saw the departure of long serving CEO, Tony Thornton and his replacement, Greg Humphreys.