V8s set to return to Pukekohe in new five-year deal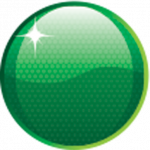 V8 Supercars will return to Pukekohe after a five-year absence, with the Auckland Council today voting in favour of hosting an event for the next five years.
This comes a day after the council reportedly had 48 hours to make a decision on the future of V8 Supercars with councillors voting nine to five in favour of a return to Pukekohe at the Auckland Council Strategy and Finance Committee meeting today.
It will cost ratepayers $10.5million over the five-year term and V8 Supercars will reportedly underwrite the event.
As part of the deal Pukekohe will receive a much-needed $6.6million facelift to his ageing facilities, plus a new chicane on the back straight.
It had been reported that the potential risks of the event were not great enough for the council to veto the proposal to have V8 Supercars back on the menu at Pukekohe.
V8 Supercars were forced to find a new home for a NZ round of the series after the financially crippled Hamilton street race, which replaced Pukekohe from 2008 folded and was run for the last time earlier this year.
The street race reportedly cost Hamilton ratepayers up to $40million and the council subsequently accepted an offer of just over $1million from V8 Supercars to acquire the race's infrastructure including temporary barriers and grandstands.
The outcome now puts to rest uncertainty over the future of V8 Supercars in NZ.
When the categories future in NZ was in limbo several options were floated including a race at the Whenuapai airbase
but huge costs ultimately canned that idea and the acclaimed Hampton Downs circuit would have needed to be revised to meet specifications.
See below for Speedcafe.com's Sucrogen Townsville 400 Race Guide
See below for Speedcafe.com's Race Guide for the British Grand Prix, which is also taking place this weekend