Schwerkolt seeks early 2013 driver signing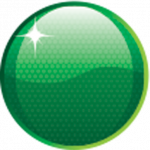 Charlie Schwerkolt says that he is aiming to have his 2013 driver and sponsorship package locked away before the end of this season.
Schwerkolt will take his Racing Entitlements Contract from Dick Johnson Racing to Ford Performance Racing, expanding the factory Ford team to four cars.
The deal, confirmed last month, is for three years.
With his future locked in at FPR's Campbellfield facility, Schwerkolt is now aiming to sign his 2013 driver and says that he has "several" options.
"I want to get it locked away as soon as possible," Schwerkolt told Speedcafe.com.
"My phone has been running hot. You name the driver, they've made a call.
"I need to choose wisely. It has to be the right fit. It's a great seat in a very competitive team and car. There's certainly lots of interest, so I'm not going to rush the decision, but I'd like to lock it in sooner rather than later."
Ford Performance Racing's Chaz Mostert was the first driver linked to Schwerkolt's entry at the factory Ford team. Mostert has been the star of this year's Dunlop Series, currently leading the title ahead of this weekend's third round in Townsville.
Schwerkolt says that the next few Dunlop Series rounds will be crucial to Mostert's chances for the drive.
"Chaz is doing a great job in the DVS, and he certainly has my interest, for sure," Schwerkolt said.
"However, there are so many other drivers that I'm interested in.
"It will be interesting to see how Chaz goes in the next few Development Series rounds. He is definitely one of several options I'm looking at.
"Sponsors want exposure and they want results, so we'll see what we can do to provide them a driver that is capable of providing both."
The Sucrogen Townsville 400 kicks off tomorrow.
See below for Speedcafe.com's Sucrogen Townsville 400 Race Guide
See below for Speedcafe.com's Race Guide for the British Grand Prix, which is also taking place this weekend