Last minute deal gets Grice Jr on grid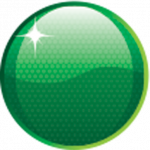 Ben Grice, the son of dual Bathurst 1000 champion Allan, has scored a last minute drive to compete in the Aussie Racing Cars Series at Townsville this weekend.
Grice has secured backing from Kratzmann Caravans for his one-off drive. He will also carry support from V8 Super School, where he works as a driving instructor.
Grice Jr will compete against 29 other Aussie Racing Cars drivers at the Reid Park street track. CLICK HERE for Speedcafe.com's complete entry list.
It will be the second time that Grice has competed in the competitive series. He made his debut last year at Queensland's Morgan Park Raceway in Warwick.
In recent times, Grice has raced one of Paul Morris's speedway dwarf cars. He says he is looking forward to getting back into the Aussie Racing Cars this weekend.
"I've found some success of late in the smaller cars on the dirt track, racing the Ozmod Light dwarf series. The Aussie Racing Cars are different, but I hope to improve as the weekend goes on," Grice told Speedcafe.com.
"I want to finish every race, and if we're on the money in the fourth race, I hope to be knocking on the door of the top 10.
"First and foremost, though, I want to keep the car straight."
Grice travelled from his Gold Coast base to Townsville with his father Allan, who offered him racing advice during the trip.
"Dad was my co-driver on the way up, so we had plenty of country music and tall tales!" Grice said.
"He has been advising me with a few things, and with his experience, it is valued input."
Besides his racing exploits, Grice spends his time sign writing, designing and sticking both his Aussie Racing Car and the Berocca Performance Commodore of Paul Morris, who makes a return to the Dunlop Series this weekend.