Darwin chasing Asian karting championship round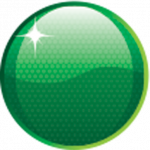 Northern Territory's Chief Minister Paul Henderson has indicated that Darwin is targeting a round of the Asian Karting Championships for the Top End.
The indication came during his visit to the Hidden Valley Motorsport Complex, where the National Karting Championships are being held this weekend.
"We are targeting big sporting events to bring more tourists to the Territory. Already there are plans to bring the Asian Karting Championships here which will bring thousands of spectators from more than 50 countries, extending our reach into Asia and potentially establishing Hidden Valley as the motorsports hub of Northern Australia," said the Chief Minister.
"Hidden Valley draws more than 110,000 spectators through the gate each year to our first-class sporting events including V8 Supercars, Superbikes, Drag Strip racing including next month's Aussie Slamfest and now the national Karting Championships – injecting millions of dollars into our economy.
"The $820,000 upgrade to Hidden Valley facility was a strategic investment to secure another national racing event and make Hidden Valley the best motorsport track in Australia."
Chief Minister Henderson spent time at the circuit during today's practice sessions where he was hosted by Australian Karting Association National President Craig Denton, Motorsports NT President Grant Hamon and Darwin Karting Association's Greg Meyer.
Also in Darwin this weekend is Malaysian Karting President James Leong as a guest of Motorsports NT.
Practice for this weekend's championships continues from 12pm tomorrow ahead of qualifying and heat races on Saturday. The championship finals will be contested on Sunday.