Kart racer escapes death in Prime Minister's hotel fire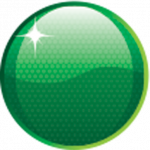 Recently crowned Northern Territory karting champion Ben Stewart has escaped death during a freak hotel fire in Darwin this evening.
Stewart, who was staying at the same Mantra hotel as Prime Minister Julia Gillard who's in the Northern Territory hosting Indonesian President Susilo Bambang Yudhoyono, was forced to put out an explosive fire in his three bedroom apartment before running for his life.
The Gold Coaster, who is in the Top End as a part of a two-week go-karting festival that culminates this weekend with the running of the 50th Australian National Championships, and his mechanic Arturo Santerosa were on their hotel balcony when the fire ignited.
"We'd be asleep for much of the afternoon and had a bit of rubbish from the last couple of days that was due to be taken out when the cleaners came through. In the process of the room being cleaned, it appears as though the electric stove may have been knocked on which ignited the fire!" Stewart told Kartx.com.au.
"It must have taken a while to get some heat because we were on the balcony after we'd woken up from our siesta for about an hour before we'd noticed anything. Everyone else had gone to dinner and then at just before six o'clock all hell broke loose.
"Within minutes it had engulfed the kitchen and the first we knew of anything was when we heard a noise of a bottle exploding and Arturo went to investigate. I knew something was really up by the tone of his calls for help.
"I then rushed into the kitchen and helped him try to put it out with whatever we could grab, the whole room was full of smoke and the flames were pretty strong.
"While the fire was still well ablaze we had two Federal police force their way in as Arturo and I were still extinguishing the fire at the same time all of the hotel guests, including the Prime Minister who was staying several floors above us, were evacuated.
"Smoke was still billowing from our room as we were being evacuated and the armored personnel were everywhere, it was like a scene out of a movie – and a pretty scary one at that.
"When look back at it now I was extremely lucky that I wasn't in the vicinity of the kitchen when the bottles exploded, the outcome could have been a hell of a lot worse."
While one elderly lady was transported to hospital for smoke inhalation treatment, no other injuries are believed to have been sustained in the incident.