Dale Wood hoping chassis change brings Townsville luck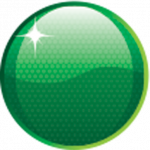 Dale Wood is hoping a chassis change will lead to better luck in Round 3 of the Dunlop Series at Twonsville this weekend.
Wood, who will team-up with Tony D'Alberto in the #3 Team Hiflex Ford Falcon in the V8 Supercars Championship's endurance races, will step into Greg Murphy Racing's ex-Steve Owen series winning Commodore, with continued backing from GB Galvanizing, Hi-Tec Oils and Wilson Technology.
GMR heads to Townsville with a reduced line-up following Marcus Zukanovic's decision to return to running his own car. GMR will now prepare just two cars for Wood and team-mate Geoff Emery.
Wood, currently 19th in the series after a difficult opening two rounds, is optimistic of a strong result.
"The car ran pretty well at Townsville last year (in the hands of Daniel Jilesen) and we have a proven set-up. Out of the gate, it should work pretty well," Wood told Speedcafe.com.
"I'd really like to be pushing near the top four or five, but it's tough, and far tougher than I've found in the past few years. But I'm not complaining about that at all – the increased competitiveness of the Dunlop Series means you have to step up and do the best you can and not make any mistakes."
In between Dunlop rounds, Woods competed in an Endurocross motorcycle event, winning the two-hour race at Flowerdale in Victoria.
Wood led home a strong field of 120 entrants and says that physically, it is one of the best preparations he could undertake.
"I used to do heaps of it, and I love it, but the risk factor is a little high for me to be doing it too often," Wood said.
"It's one of the best training exercises you can do. It's very physical and really tests you."
In other Dunlop Series news,Paul Morris returns to the series, driving a PMM-prepared Commodore VE with backing from Berocca Performance.
CLICK HERE for Speedcafe.com's previous story.
Ford Performance Racing's Chaz Mostert currently leads the Dunlop Series ahead of Fujitsu Racing's Scott McLaughlin and Triple Eight driver Scott Pye.
See below for the full entry list ahead of the Dunlop Series at Townsville.
| | | | |
| --- | --- | --- | --- |
| # | Team | Driver | Car |
| 16 | Dreamtime Racing | David Russell | VE |
| 20 | Kitten Racing | Andrew Jones | VE |
| 24 | Pacific Hoists | Nandi Kiss | VE |
| 27 | Jaylec Automotive Electrical | Tim Blanchard | FG |
| 28 | Global Welding Supplies | Luke Youlden | BF |
| 45 | GB Galvanizing | Dale Wood | VE |
| 48 | R & J Batteries | Geoff Emery | VE |
| 56 | Ford Performance Racing | Chaz Mostert | FG |
| 58 | Go Karts Go | Drew Russell | BF |
| 59 | Go Karts Go | Aaren Russell | BF |
| 60 | Carrington Equipment Group | Michael Hector | BF |
| 67 | Berocca Performance | Paul Morris | VE |
| 71 | ABC Towing | Marcus Zukanovic | VE |
| 73 | Formula Tech Performance | Brett Stewart | VE |
| 75 | Solo Resource Recovery | Aaron McGill | BF |
| 77 | Dreamtime Racing | Cameron Waters | VE |
| 80 | Triple Eight Race Engineering | Scott Pye | VE |
| 86 | Drill Pro | Daniel Jilesen | VE |
| 87 | Simpro Racing | Ash Walsh | BF |
| 93 | Fujitsu Racing | Scott McLaughlin | VE |
| 98 | Minda Motorsport | Elliot Barbour | VE |
| 222 | Coates Hire Racing | Nick Percat | VE |
| 777 | Bob Jane T Marts | Rodney Jane | FG |
| 999 | Bob Jane T Marts | George Miedecke | BF |
See below for Speedcafe.com's Sucrogen Townsville 400 Race Guide