Australian GT team set for Aussie Racing Cars debut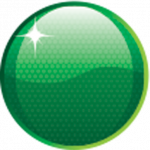 Australian GT team Erebus Motorsport will expand its stable, entering the Aussie Racing Cars Series with a two-car team.
The Erebus squad will make its debut in the Aussies class with former Toyota Atlantic Series racer Josh Hunt and national racing debutant Guy Stewart at the wheel of the cars.
The call up to pilot the Erebus Motorsport FW1 Aussie Racing Car represents a 'back to the future' scenario for Hunt. He has raced an Aussie Racing Car previously, scoring pole on the streets of Surfers Paradise.
Of late, Hunt has been satisfying his racing needs behind the wheel of a South African-built Spead in the Australian Sports Racer Series and working as a driver trainer with the Mercedes-AMG Driving Academy. Recently, he set the outright lap record on the new layout at Sydney Motorsports Park.
Hunt says he is looking forward to his return to the Aussie Racing Cars Series.
"I'm really taken aback by the opportunity to join Erebus Motorsport," said Hunt.
"There are plenty of race drivers out there without rides, so to be chosen by the Directors to be part of the organisation's expansion, in many respects, is a real coup.
"Townsville is a brand new track for me, everyone that heads up to Townsville tells me its a fantastic event and I can't wait to see that first hand. Living in Port Melbourne these days, a trip to the tropics in the middle of winter will be very welcome."
Stewart acts as the tyre technician on Erebus Racing's pair of SLS AMG GT3's in the Australian GT Championship and divides his day jobs between his own business as an air conditioning mechanic, driver training and on Australian GT Championship race weekends.
It will be both Hunt and Stewart's debut at the 2.86km Reid Park Townsville Street Circuit. Aussie Racing Cars will have four races supporting the Sucrogen Townsville 400 V8 Supercar event.
See below for a complete entry list for this weekend's Aussie Racing Cars Series.
| | | | |
| --- | --- | --- | --- |
| 5 | Kratzman Caravans | Ben Grice | Commodore |
| 8 | Vodafone | Mark Griffith | Commodore |
| 9 | ESP Print Management | Tony Martin | Toyota Aurion |
| 10 | Hot FM | Martin Deckert | Commodore |
| 11 | Allan Smith Racing | Anthony Chemello | Falcon |
| 13 | La Femme | Lauren Gray | Commodore |
| 16 | FW1 Cleaning Wax | Travis Edwards | Commodore |
| 17 | KTEQ Rentals | Gus Robbins | Falcon |
| 18 | Australec | Klye Clews | Commodore |
| 19 | Betta Computer Services | Troy Adams | Commodore |
| 29 | League Engineering | Brendon Pingel | Toyota Aurion |
| 36 | FW1 Cleaning Wax | Darren Chamberlin | Toyota Aurion |
| 38 | Armstrong Motorsport | Ruth Bowler | Ford Coupe |
| 39 | My Race Team | Zac Schonberger | Commodore |
| 42 | Young Racing | Trent Young | Falcon |
| 48 | Townsend Racing | Nathan Townsend | Commodore |
| 50 | ALB Distributions | John Reynolds | Falcon |
| 51 | Shane Dale Racing | Shane Dale | FJ Holden |
| 53 | Allen Smith Racing | Allen Smith | Falcon |
| 55 | Advan | Tyler Owen | Toyota Aurion |
| 60 | Spray Booth Services | Sam Chester | Falcon |
| 61 | Mako Eyewear | Peter Carr | Toyota Aurion |
| 62 | Erebus Motorsport | Josh Hunt | Toyota Aurion |
| 63 | Erebus Motorsport | Guy Stewart | Toyota Aurion |
| 64 | Amp Power | Craig Woods | Commodore |
| 74 | VIP Petfoods | Darrin Masini | Falcon |
| 80 | VIP Petfoods | Maurice Masini | Falcon |
| 89 | Ben Dowley Racing | Ben Dowley | Falcon |
| 95 | Big Kart Track | Simon Smith | Falcon |
| 98 | STR Builders Racing | Scott Nichols | Falcon |
See below for Speedcafe.com's Sucrogen Townsville 400 Race Guide