Novacastrian Motorsport links with Townsville businesses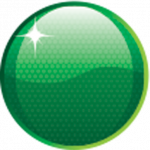 Novacastrian Motorsport has secured extra commercial support for its this weekend's third round of the 2012 Dunlop V8 Supercar Series at Townsville.
Mid North Coast Pipelines and Civil has joined forces with the family-run team, while brothers Drew and Aaren Russell have also linked with a group of North Queensland businesses through the City of Townsville V8 Supercar program.
The initiative was started in 2010 by the Sieders Racing Team, with local businesses appearing on Colin Sieders' Falcon in the second-tier V8 Supercar Series. However, with Sieders not taking part in the 2012 season, Novocastrian Motorsport will fly the flag this weekend.
Currently in a share of 10th in the Dunlop Series coming off ninth at Barbagallo Raceway in May, Drew Russell's Falcon will feature prominent Mid North Coast Pipelines and Civil branding. Younger brother Aaren, currently 16th, will race with Corporate Cleaning Services backing.
The Newcastle-based team also prepares a third car for Dunlop Series rookie Michael Hector.
Team owner Wayne Russell is hoping his team can produce strong results with the new backers.
"It's great to have Mid North Coast Pipelines and Civil on board for Drew's car and to have both Drew and Aaren running as part of the City of Townsville V8 Supercar initiative," Russell Sr said.
"Hopefully they can be part of a strong weekend.
"Drew was really competitive at Barbagallo and Aaren was up there as well. We'll be pushing to get into the Top 10 again, which would be a great achievement. We've been impressed with how Michael's gone about learning this series, too, he hasn't done a lot of miles in these cars, but he's continuing to chip away at it.
"I was really pleased the boys got an opportunity to test with Main Game teams. I know they both enjoyed the laps they did and learnt a lot from it to take into Townsville; particularly Aaren, who'd only ever driven our cars before."