Franco Guaitoli to be honoured at Eastern Creek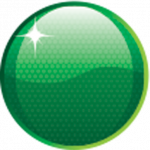 The upcoming fourth round of the 2012 Castrol EDGE CIK Stars of Karting Series at Sydney's Eastern Creek International Karting Raceway on July 28/29 will have extra significance for competitors in the Pro Light (KF1) field.
Series Organisers have announced that winner of the Pro Light category at the Eastern Creek round each year will be awarded the Franco Guaitoli Memorial Shield.
Guaitoli, who passed away last month following a short battle with cancer, was considered one of the most influential people in the Australia karting for many years.
Affectionately known as 'Mr PCR' Guaitoli had been involved in karting since the early 1980s and despite retiring early last decade to spend more time with his family, still dearly loved the sport.
Guaitoli led the way for Australian drivers to compete overseas providing opportunities for drivers such as Darrell Smith and Ryan Wlodinski in the PCR team.  He was also instrumental in putting Australia on the international karting map through his support of the Oceania Championships during the 1990's.
Sergio Guaitoli said the family is honoured by the announcement of the Memorial Shield in honour of his father.
"Karting was Dad's life for so many years of his life, it provided him with so much joy for almost 30 years and his passion was always the CIK style of racing," said Guaitoli.
"We're honoured to have the Shield named after him and while he always did everything he did for the love of the sport and not the recognition, it is something as a family we very much appreciate.
"I look forward to seeing the best drivers do battle at Eastern Creek, a place that Dad had a lot of fond memories at, next month."
Round Four of the CIK Stars of Karting Series, featuring the Pro Light (KF1), Pro Gearbox (KZ2) and Pro Junior (KF3) categories along with the Yamaha Challenge (Clubman and Junior National) and Australian Leopard Challenge, will be contested on July 28/29.
The round also doubles as the NSW State Championship for the three CIK specification Pro categories.