Crashed BMW set to be world's first 1M Series race car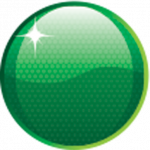 What is believed to be the world's first purpose-built racing version of the widely acclaimed 1 Series M Coupe is being conceived in the skunk works of a Southport, Gold Coast-based family BMW dealership.
Experienced racer and dealer principal Beric Lynton has assembled an experienced crew to oversee the project including legendary grand prix designer Ralph Bellamy.
Only 100 1 Series M Coupes were allocated for Australian customers and all have been purchased so it was a sheer fluke this car came into the clutches of Lynton.
The car was on the press fleet of BMW Australia doing the rounds of various publications when it became inverted during a road test drive while in possession of Australia's Top Gear magazine.
It  was heavily damaged enough for Melbourne-based BMW headquarters not to bother with repairing it and was subsequently offered to Lynton for a song.
"When this model became available we wanted to get one being a BMW dealer but that wasn't easy because they were all sold out," Beric Lynton said.
"But then due to unfortunate circumstances for the car and a motoring journo we ended up being in the ownership of this particular car."
The 1-Series M Coupe may be finished in time for the Shannons Nationals round at Queensland Raceway in August where there are twin 200km races which would act as live test sessions for the car's ultimate goal – the Bathurst 12-hour early next year.
Bellamy, a highly gifted designer in F1 and F2 Grand Prix racing and other formula cars from the 1970's and 1980's whose work included the Lotus 78 (the pioneering ground effects car), has spent a lot of time on the transformation of the baby M car into a proper racecar.
His exquisitely hand-drawn engineering drafts are a vital cog in the master plan of converting the road car into a Bathurst-winning thoroughbred.
"Ralph has helped me out for more than 10 years since the days of my pink E46 M3 and he just does it as a hobby," Beric says.
"He comes racing with us and we just have a blast. Ralph talks about all the different categories he's been involved with and who he's worked with and some of the guys in my crew just sit there in awe."
Lynton has been working with CAMS on the homologation documents which in the final stages of being signed off.
The twin-turbo straight six rear-drive BMW boasts some impressive numbers as a road car with a 4.9sec 0-100km/h sprint and 250kW of power and 450Nm (with a 50Nm overboost feature) of torque.
Lynton has fitted KW suspension to the machine, the same used by BMW Motorsport's World Touring Car Operation while the roll cage has been built by Peter Beehag who designed the safety cell in Lynton's pink BMW which at one time passed the ultimate crash test.
PWR, which supplies F1, NASCAR, V8 Supercar and many other open wheel categories around the world, has done a lot of work on radiators and cooling systems.
"We are trying to work with a lot of people that BMW Motorsport in Germany use so we've also got the same exhaust system as they would use from the race factory in Europe," Lynton said.
"We have just finalised an AP brake package after getting confirmation from CAMS as to what we can run."
"Ralph has just drawn up new hats that we need so we've just passed them over to the engineers."
"We've got a tuning company in England working on it because you are able to run the maximum boost the car goes to."
"With the overboost button they have trimmed the engine to be at that (maximum torque) level the whole time."
Lynton's M-crafted pocket rocket has been listed as a Class A contender which puts it in the company of the all-wheel-drive machines like the Mitsubishi Evo 10s and 9s.
The standard 53-litre tank will be replaced by a 100-litre capacity tank which will be designed to slot into the same space.
Lynton is upbeat about the project which is progressing smoothly but there remains a lot to do in its transformation from a "garden variety" performance hero for the road into a fully fledged competition car.
"Even though its still a gutted car we've put it on the scales because we just want to see where we are heading. The racing weight ultimately has to be just under 1500km so its a heavy car but we are not talking about sprint races like we used to do in GTP."
"Because the car comes with a lot of computers we don't need, we are working with BMW Germany on reprogramming because we'd like to remove them."
"I really don't know of another 1 Series M being built around the world as a racecar so we are really excited."
"I've seen the MotoGP safety car 1 Series M and its just a bolt-in cage and has the KW suspension but is still really a road car."
Lynton is yet to settle on a driver-up but says he is not short on potential candidates offering their services.