ENTRY LIST: Carrera Cup ready for Townsville return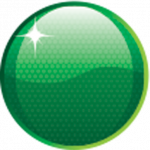 A 17-strong Porsche field will line-up for the fifth round of the Porsche City Index Carrera Cup Australia championship at Townsville this weekend.
In terms of new or changing entries, Stephen Grove joins the field for the first time, having cut his teeth in the GT3 Cup Challenge class in recent times.
Grove has released an artists impression of his car, pictured. Grove becomes the 113th different driver to compete in the Carrera Cup Australia category since its inaugural 2003 season.
Matt Kingsley will drive Porsche's 'Guest' car, with continued support from the famous Sunshine State landmark, the Big Pineapple.
Kingsley's place in the Guest car allows Ray Angus back into the field, after Kingsley drove Angus's car in two rounds of the championship.
While there are some changes within the field, Kiwi ace Daniel Gaunt will be hoping to reassert his dominance in Townsville.
The New Zealand driver was the standout last year, claiming three wins from three races.
Gaunt enters Round 5 third in the standings and will aim to launch a mid-season resurgence toward the title leaders Craig Baird and Alex Davison at the 2.85 km Reid Park circuit.
"I feel confident heading into Townsville. The round was pretty kind to me last year so hopefully we can head back there this year and get the same results," Gaunt said.
"I love the place and we've got some great set-up data for there which is obviously a good starting point. There's no reason why we can't repeat what we did there last year.
"Townsville is a great event. The weather is always spot on and the track produces great racing. Everybody loves the Australian Grand Prix and the Clipsal 500 – Townsville is a combination of the two."
See below for the full Townsville Carrera Cup entry list
| | | | |
| --- | --- | --- | --- |
| # | CLASS | SPONSOR | DRIVER |
| 1 | Professional | Jet Travel Insurance | Craig Baird |
| 4 | Elite | Grove Group | Stephen Grove |
| 5 | Professional | Hunter Sports Group | Jonny Reid |
| 7 | Professional | Phase 8/Roma Caravans | Alex Davison |
| 8 | Elite | Australian Engineered Flooring | Max Twigg |
| 9 | Elite | Hallmarc | Marc Cini |
| 10 | Elite | Hallmarc | Michael Loccisano |
| 11 | Professional | Money Choice | Nick Foster |
| 12 | Professional | Laser Plumbing & Electrical | Steven Richards |
| 17 | Elite | Tuya Silver/Depulu Wheels/Freem | Ray Angus |
| 18 | Elite | Hunter Sports Group | Nathan Tinkler |
| 20 | Professional | Team BRM/Total ELF | Tom Tweedie |
| 21 | Professional | Team Kiwi Racing | Andre Heimgartner |
| 24 | Elite | Alternative Freight Services | Tony Bates |
| 27 | Professional | Skye Sands/Wilson Security | Daniel Gaunt |
| 50 | Professional | Big Pineapple Markets | Matthew Kingsley |
| 56 | Elite | McGrath Estate Agents | Shane Smollen |
See below for Carrera Cup's Townsville video preview …