Webb makes trip to UK for driver coaching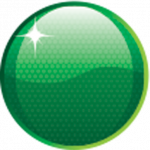 Tekno Autosports lead driver Jono Webb has snuck across to England in between V8 Supercars Championship events to do a refresher course with renowned driving coach Rob Wilson.
Gold Coast-based Webb arrived back in Australia today after combining a three-day course with Wilson and a brief holiday with his wife Kobe.
Webb received tips from the master coach Wilson at the Bruntingthorpe test track before entering the second-half of the V8 Supercars season starting at the Sucrogen Townsville 400 this weekend.
"I think it just hones the skills a little bit," Webb told Speedcafe.com of taking in Wilson's coaching school for the second time in a year.
"Obviously with the category the way it is we're only looking for half-tenths and tenths.
"That's what he (Wilson) works on…getting those little details right. It's also very marginally about the mental side and about staying focussed, but the majority is about driving."
A growing number of V8 Supercar drivers are utilising Wilson's services, with the expat New Zealander having built a fine reputation through his list of Formula 1 drivers who are regular clients.
"Quite a few of the guys went over last year, Van Gisbergen, Stevie Johnson and Moffat,"adds Webb.
While a lot of his theories are tried and tested by the work with the F1 guys there is nothing exotic about the cars he uses during the training.
"It's whatever he finds in the rental yard. We had a Vauxhall Astra this time," said Webb.
"The Bruntingthorpe facility is actually, like a lot of them in England, an old airfield. It's a cool place with a lot of old military aircraft around."
Webb confirms he is now waiting for a timetable regarding the arrival of the two Car of the Future Holden Commodores he has ordered from Triple Eight for next year.
But he's also working on a hotrod Toyota 86 (new rear-drive coupe) project car and is considering the potential of an F1-style simulator for driver training.
The focus, however, remains firmly on V8 Supercars and the COTF change.
"Triple Eight are still winning championships and I like their customer support," Webb comments.
"I've been a T8 customer for virtually my whole V8 Supercar career."
So what is happening on the commercial front for Tekno?
"We're still working on it. We're still picking up the bits and pieces for the rest of the year but we're heavily focussed on next year now."