Sebastien Loeb wins X Games gold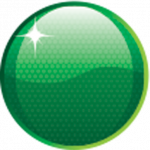 Sebastien Loeb can now add an X Games gold medal to his eight World Rally Championship titles and 72 individual WRC victories, after dominating the extreme sports event in Los Angeles.
Making his debut in the event, Loeb went about his business in the practice sessions to learn the course and then set the second fastest qualifying time in his specially built Citroen DS3 XL.
Amongst the drivers who were not in the day of finals was two-time World Rally Champion Marcus Gronholm who crashed during Saturday practice and was momentarily knocked unconscious; plus fellow Finn Toomas "Topi" Heikkinen who was involved in a heavy shunt when he came up short on the jump, smashing the front end of his car and fracturing his left ankle.
Loeb made his move in the heats to score victory and advance straight through to the final on the streets of Los Angeles.
A major casualty in the heats was Travis Pastrana who was eliminated when his Dodge Dart was hit from behind on the opening corner by rookie Andy Scott slamming him into the wall. The damage was too much to repair and the US stars was forced to watch the final from the sidelines.
The final also featured plenty of carnage – that is for everyone else except Loeb. The Frenchman got the jump on the initial start, but on just the second lap the race was stopped when Sverre Isachsen spun and blocked the track.
A false-start from Brien Deegan on the first attempt of a re-start, then put him to the back as once again the French superstar headed the field. He led Ken Block, but the YouTube star then suffered a puncture and fell back in the clutches of Deegan.
Loeb winning the six-lap event by 12 seconds with Block holding-off Deegan at the finish line.

Here is the RallyCross Final
Check out Pastrana's crash