Lawson Bops to first MX Nationals win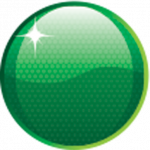 By Speedcafe.com
Monday 2nd July, 2012 - 1:44pm
CDR Yamaha racer, Lawson Bopping has taken his first ever Monster Energy MX Nationals victory, winning two motos of the MX1 class at Hervey Bay across the weekend and placing himself into contention for the prestigious Title.
Bopping took out the opening moto, before finishing second in moto two, then held off a hard charging Motul Pirelli Suzuki racer, Todd Waters.
"I'm stoked with 1-2-1 finishes and it was almost a perfect day for me," Bopping said. "My team has worked so hard and the time I spent in America during the mid-season break has really paid off. We'll see what we can do from here, but so far, so good."
Waters finished second overall for the day, the factory Suzuki team having a double celebration with Cody Cooper winning the second moto. Waters is now just 12 points behind Championship leader, Josh Coppins, who by virtue of finishing fourth in Hervey Bay has seen his points lead evaporate.
With the victory, Bopping moves to third in the Championship on equal points with Carlton Dry Honda Thor racer, Brad Anderson, 25 points off Coppins. Continuing his consistent run, Anderson completed the podium at Hervey Bay. American-based Australian, Dan Reardon finished the day fifth for KTM.
Luke Styke extended his Championship lead in the MX2 category to 46 points by winning the opening two motos and finishing the third moto fourth for Serco Yamaha Metal Mulisha Racing. He led home a spectacular one-two for the team with team-mate Kirk Gibbs joining him on the podium for his best finish of the 2012 season.
Carlton Dry Honda Thor's Ford Dale maintained his second placing in the Championship by rounding out the day in third placing.
In the Pirelli MXD (Development) class, KTM Kiwi Kayne Lamont took the honours and the Championship lead as he led home Kale Makeham and Joel Milesevic. It was Lamont's third round win in succession.
In stark contrast to the warmth and bright sunshine of Hervey Bay, the Monster Energy MX Nationals continues at Horsham on July 15.
CHAMPIONSHIP STANDINGS (Top 10 after 6 of 10 rounds):
MX1:
1. Josh Coppins 352
2. Todd Waters 340
3. Brad Anderson 327
4. Lawson Bopping 327
5. Cody Cooper 269
6. Tye Simmonds 234
7. Jake Moss 210
8. Jay Marmont 207
9. Daniel Reardon 196
10. Daniel McCoy 189
MX2:
1. Luke Styke 374
2. Ford Dale 328
3. Cheyne Boyd 297
4. Josh Cachia 296
5. Kirk Gibbs 284
6. Kade Mosig 283
7. Adam Monea 264
8. Justin McDonald 224
9. Scott Columb 215
10. Lewis Woods 211
MXD:
1. Kayne Lamont 284
2. Dylan Long 265
3. Sam Martin 241
4. Dylan Leary 234
5. Kale Makeham 231
6. Joel Milesevic 230
7. Jay Wilson 225
8. Mitch Norris 151
9. Jarrad Davis 128
10. Wade Hunter 126
Comments are closed.