Jamie Whincup back in favour with bookies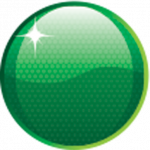 V8 Supercars Championship leader Jamie Whincup has returned to the position of bookmarker's favourite for this weekend's Sucrogen Townsville 400.
The reigning V8 Supercars champion is listed as $3.50 with Sportingbet.com.au (for Saturday's Race 14), 50 cents shorter than TeamVodafone team-mate Craig Lowndes and Ford Performance Racing duo Mark Winterbottom and Will Davison.
The four drivers' strong odds is a direct result of their domination, with the quartet taking 32 of a possible 39 podium places in the 13 races so far this season.
Sportingbet.com's Bill Richmond says that Whincup, Lowndes, Winterbottom and Davison are the only drivers attracting punters.
"Comparing those leading four with the rest of the field, there is a massive discrepancy in the market," Richmond told Speedcafe.com.
"That discrepancy has come about purely on their results. Over 95 percent of our money has been for this four, and Whincup has been the best backed. And I can't see that changing before race time.
"The rest have seen a little bit on David Reynolds, Shane van Gisbergen at $34, a few dollars on Courtney, but they are really light years away from the top four."
Holden Racing Team's Garth Tander has seen his odds rise considerably, now sixth on the bookies' list at a healthy $34 stakes. However, keen punters may enjoy this, as the three-times Bathurst 1000 winner has finished on the podium in five of the six races held at the Townsville street track.
Former Formula 1 world champion Jacques Villeneuve is paying $126 for the win.
See below for odds ahead of the Sucrogen Townsville 400
| | | | |
| --- | --- | --- | --- |
| Driver | WIN | TOP 3 | TOP 10 |
| Jamie Whincup | 3.50 | 1.25 | 1.06 |
| Craig Lowndes | 4.00 | 1.40 | 1.07 |
| Mark Winterbottom | 4.00 | 1.40 | 1.07 |
| Will Davison | 4.00 | 1.40 | 1.07 |
| David Reynolds | 21.00 | 5.00 | 1.35 |
| Garth Tander | 34.00 | 9.00 | 1.40 |
| Shane Van Gisbergen | 34.00 | 9.00 | 1.40 |
| Lee Holdsworth | 41.00 | 10.00 | 1.45 |
| Fabian Coulthard | 51.00 | 12.00 | 1.55 |
| Tim Slade | 51.00 | 12.00 | 1.55 |
| James Courtney | 67.00 | 17.00 | 2.15 |
| Michael Caruso | 67.00 | 17.00 | 2.15 |
| Jason Bright | 67.00 | 17.00 | 2.15 |
| Jonathon Webb | 81.00 | 21.00 | 2.50 |
| Rick Kelly | 101.00 | 26.00 | 2.60 |
| Jacques Villeneuve | 126.00 | 31.00 | 2.75 |
| Todd Kelly | 151.00 | 51.00 | 3.00 |
| Michael Patrizi | 201.00 | 67.00 | 4.50 |
| Tony D Alberto | 301.00 | 101.00 | 5.50 |
| Steve Johnson | 301.00 | 101.00 | 5.50 |
| Steve Owen | 301.00 | 101.00 | 5.50 |
| Russell Ingall | 751.00 | 251.00 | 8.00 |
| James Moffat | 1001.00 | 301.00 | 13.00 |
| Alexandre Premat | 1001.00 | 301.00 | 13.00 |
| Dean Fiore | 1001.00 | 301.00 | 13.00 |
| Karl Reindler | 1501.00 | 501.00 | 21.00 |
| Taz Douglas | 1501.00 | 501.00 | 21.00 |
| David Wall | 2001.00 | 751.00 | 51.00 |