Formula Ford team eyes expansion in 2013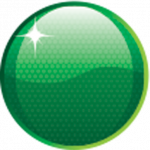 Australian Formula Ford team Evans Motorsport Group is looking at expanding his racing operations in 2013.
Evans, who is campaigning a limited program in the national Formula Ford Championship this year, plus a four-car team in the Victorian state series, is eyeing a move into a range of classes including Formula 3, Carrera Cup and the Dunlop Series.
Having run his own Formula Ford team for the past three years, the young team owner feels his team is ready to step up.
"The natural progression for us would be to run a Formula 3 car, we have a great relationship with Mygale and their F3 car seems to be a pretty competitive package," Evans said.
"We won't be leaving Formula Ford, however we'd be silly not to look at other classes, including Carrera Cup or the Dunlop Series, as we have had approaches from people to run cars for them.
"Both Sonic Motorsport and Team BRM have shown that Formula Ford teams can be competitive in those classes, so we'd be looking to follow in their footsteps so to speak."
Evans says that securing competitive equipment, especially if entering the Dunlop Series, would be the first step to ensuring a fast transition.
"There's no doubt we'd have a lot to learn but we have some good people involved with us so I don't think it's unrealistic," he said.
"It would all depend on sourcing the right equipment, getting some more people onboard and securing the funding to do whatever we do properly.
"We don't want to go into anything without the right infrastructure in place and make ourselves look silly, we want to do things the right way, just the same as we do in Formula Ford."