Dunlop Series team takes unique sponsorship approach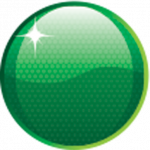 Dunlop Series driver Elliot Barbour has launched a new campaign to ensure he can make it through his debut V8 Supercars season.
Barbour, driver of the #98 Minda Motorsports Commodore VE, is offering advertising space to V8 fans and sponsors on his car for a moderate donation.
For $200, Barbour is providing 10cm x 10cm space on his Commodore.
Currently, the majority of his support comes from his family's business, and the the Victorian is hoping to raise enough money to complete the 2012 Dunlop Series.
Barbour has already had five individuals take on the deal and is hoping for more support.
"I think this is a great way for fans to be involved in V8 Supercars on a personal level," Barbour told Speedcafe.com.
"Anyone can do it and anyone can see there company or picture flying around on my Commodore.
"The idea of having my car full of fans pictures and logos is a pretty cool way to help me get through this year. Sponsors and support is a massive part to any motorsport, and I hope this can help me finish this season."
As an extra incentive, sponsors of Barbour's entry will go into the draw to win three Fastrack Racing ride and drive packages.
CLICK HERE for more information on supporting Elliot Barbour's Dunlop Series campaign.