Mega stunt completed at X Games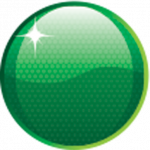 Daredevil drivers Tanner Foust and Greg Tracy have completed an X Games first by driving through a life-sized Hot Wheels loop track.
Foust, a RallyCross star, and Hollywood stuntman, Tracy, set a new standard by driving two all-wheel-drive advance rally spec coupe cars through the six storey (20.1 metres) tall Hot Wheels Double Loop Dare track at X Games LA.
"That was unbelievable," said Tracy who led the pair through the loop.
"I tell you what; I'm at a loss for words. That was absolutely the coolest thing I've ever done.
"It was a handful trying to land it and get it slowed down. I knew Tanner was right behind me and I was just hoping we weren't going to tangle before we got to the end.
"It doesn't just happen on the day; it's something we've been working on for a year. When I heard the countdown, I was ready to go."
The track, two football fields long, was modelled on Mattel's Hot Wheels Double Dare Snare toy racetrack set. Foust and Tracy smashed the previous record for the largest loop in a car, set at 13 metres in September 2011 by Chinese driver Li Yatao in a Lotus 5 Sportback in Shanghai.
Foust and Tracy hit 84/ km/h in the track and experienced approximately seven Gs going through the loop.
"The moment when it's go time, the heart rate slows down, the adrenaline goes away and it's a matter of letting it happen," said Foust.
"The seven Gs. I almost felt my chin hit my lap, I think, in the loop. I felt like I was in a toy.
"It's a matter of following the black line and not passing out."
Foust now switches his attention to the RallyCross competition tomorrow. He will take on a crack field of rally cross and WRC stars including Marcus Gronholm and for the first time at the X Games Sebastien Loeb.
Check out the Double Loop Dare