Marcus Gronholm injured at X Games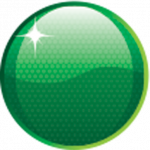 Two-time World Rally Champion Marcos Gronholm has been hospitalised after crashing during practice for the RallyCross at the X Games in Los Angeles.
The Finn was reported to have lost consciousness after colliding his Ford Fiesta with an exposed light post base. According to X Games medical staff he arrived at hospital awake and alert, and was to undergo further medical tests.
Gronholm cleared the jump and appeared to be setting up for the next turn but crashed according to a witness on the scene. Practice resumed shortly thereafter.
Gronholm is the favourite at the X Games 2012 following two Global RallyCross (GRC) tour wins in Dallas and Charlotte, plus he has two medals from last year's event.
Saturday's accident marks the second serious crash in practice on the X Games RallyCross course this week; another Finnish driver, Toomas "Topi" Heikkinen, came up short on the jump in practice yesterday, smashing the front end of his car and fracturing his left ankle.
Medical staff will examine Gronholm prior to tomorrow's RallyCross event. Meanwhile his team will work on repairing his car.
It was a busy day at the hospital with Australian motocross rider Robbie Maddison crashing during practice for the Moto X Speed & Style competition.
Maddison suffered a collapsed lung, broken ribs and cuts to his right leg after he came down heavily in the whoops section of the speed course.
"Thanks for all the well wishes everyone," Maddison Tweeted.
"I just woke up in a lot less pain. Broken ribs and punctured lung.
"Leg is all good."
Here is the video of Gronholm's accident
Here is the video of Maddison's crash