Marcos Ambrose waiting on Petty's 2013 plans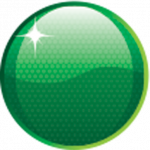 Marcos Ambrose says he will wait and see what Richard Petty Motorsports has planned for 2013 before making a decision on his own future.
The two-time V8 Supercars champion's two-year deal with the famed squad runs out at the conclusion of this season.
While the partnership has been largely successful for both parties, a rumoured return by RPM to the Dodge fold could provide the catalyst for change.
It is understood that Ford, which rates Ambrose highly, may attempt to switch the Tasmanian to one of its other squads should RPM defect.
According to Ambrose, he will continue to focus on the 2012 season while waiting for RPM's plans to solidify.
"I am up for renewal now and my current form has been pretty good," Ambrose told The Daily Telegraph of his future.
"I will just see how it goes here and what the team is up to. There are rumours about manufacturer changes and stuff like that, but I will just keep on doing my job behind the wheel and see how it pans out.
"But I will be here (in NASCAR). I still have plenty of unfinished business."
Petty meanwhile continues to deny that a deal with Dodge has already been done.
Responding to reports that RPM and IndyCar squad Andretti Autosport will both field Chargers next season, Petty told the media in Kansas that his squad is still assessing all of its options.
"Right now, we're in a waiting mode to see where Ford winds up and Dodge winds up and Toyota winds up. I guess Chevrolet is already pretty well solid with their stuff," mused Petty.
"It's a waiting game to see what's out there and whether we're gonna stay where we are or look at something else. After going through what we went through (uncertainty) three years ago and two years ago and last year, I'm not concerned about anything.
"Compared to that, this is easy, and the improvement in how we're running makes everything a lot better."
CLICK HERE for Speedcafe.com's previous story on Andretti's NASCAR plans
CLICK HERE for Speedcafe.com's report and results from today's Quaker State 400 at Kentucky