Keselowski takes back-up car to victory in Kentucky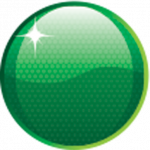 Brad Keselowski has become the first three-time winner in the 2012 NASCAR Sprint Cup Series by taking out the Quaker State 400 at Kentucky.
The Penske Dodge driver led home a charging Kasey Kahne by 4.4s at the end of the 267 laps, with Denny Hamlin, Dale Earnhardt Jr and Jeff Gordon rounding out the top five.
Keselowski had been one of several drivers forced to save fuel in the run to the flag after electing not to stop under the final yellow.
Kahne had elected to pit and scythed through the pack with fuel-to-burn in the closing stages, while Hamlin struggled to the flag with a deflating right-rear tyre.
Keselowski's victory came after the 28-year-old was forced into a back-up car following an incident with Juan Pablo Montoya in practice, and all but assures the Miller Lite-backed pilot a place in the Chase.
Australian Marcos Ambrose had a solid if unspectacular night to wind up 13th.
Ambrose was one of many drivers to make a position late in the race when top-five runner Carl Edwards was forced to pit for fuel. The Roush Fenway Ford returned to the circuit to finish 20th.
It was a tough night also for Stewart Haas racing duo Tony Stewart and Ryan Newman, who recorded 32nd and 34th place results respectively after both enduring engine problems.
Matt Kenseth continues to hold the points lead after recording a seventh place run. Kenseth, who is in his last season with Roush Fenway, leads Dale Earnhardt by 11 points after 17 of 36 races.
See below for the full race result
| | | | | | | | |
| --- | --- | --- | --- | --- | --- | --- | --- |
| FIN | ST | DRIVER | MAKE | SPONSOR | PTS/BNS | LAPS | STATUS |
| 1 | 8 | Brad Keselowski | Dodge | Miller Lite | 47/1 | 267 | Running |
| 2 | 19 | Kasey Kahne | Chevrolet | Quaker State | 42/0 | 267 | Running |
| 3 | 3 | Denny Hamlin | Toyota | FedEx Express | 42/1 | 267 | Running |
| 4 | 7 | Dale Earnhardt Jr. | Chevrolet | Diet Mountain Dew | 40/0 | 267 | Running |
| 5 | 9 | Jeff Gordon | Chevrolet | Drive to End Hunger | 39/0 | 267 | Running |
| 6 | 1 | Jimmie Johnson | Chevrolet | Lowe's Dover White | 39/1 | 267 | Running |
| 7 | 20 | Matt Kenseth | Ford | Fifth Third Bank | 37/0 | 267 | Running |
| 8 | 10 | Martin Truex Jr. | Toyota | NAPA Auto Parts | 36/0 | 267 | Running |
| 9 | 16 | AJ Allmendinger | Dodge | Shell / Pennzoil | 35/0 | 267 | Running |
| 10 | 2 | Kyle Busch | Toyota | M&M's Red, White & Blue | 36/2 | 267 | Running |
| 11 | 4 | Kevin Harvick | Chevrolet | Budweiser Folds of Honor | 33/0 | 267 | Running |
| 12 | 15 | Paul Menard | Chevrolet | Menards / Sylvania | 32/0 | 267 | Running |
| 13 | 12 | Marcos Ambrose | Ford | Mac Tools | 31/0 | 267 | Running |
| 14 | 31 | Juan Montoya | Chevrolet | Target | 30/0 | 267 | Running |
| 15 | 17 | Jamie McMurray | Chevrolet | McDonald's | 29/0 | 267 | Running |
| 16 | 6 | Clint Bowyer | Toyota | 5-hour Energy | 28/0 | 267 | Running |
| 17 | 34 | Travis Kvapil | Toyota | Burger King | 28/1 | 267 | Running |
| 18 | 21 | Casey Mears | Ford | Valvoline NextGen | 27/1 | 267 | Running |
| 19 | 14 | Kurt Busch | Chevrolet | Phoenix Construction Services | 25/0 | 267 | Running |
| 20 | 25 | Carl Edwards | Ford | UPS | 24/0 | 266 | Running |
| 21 | 11 | Greg Biffle | Ford | American Red Cross | 23/0 | 266 | Running |
| 22 | 18 | Joey Logano | Toyota | Dollar General | 22/0 | 266 | Running |
| 23 | 38 | David Reutimann | Chevrolet | Outsourcing in the [email protected] | 21/0 | 266 | Running |
| 24 | 29 | Jeff Burton | Chevrolet | Caterpillar | 20/0 | 266 | Running |
| 25 | 23 | Landon Cassill | Toyota | Burger King | 19/0 | 266 | Running |
| 26 | 13 | Aric Almirola | Ford | Eckrich | 18/0 | 266 | Running |
| 27 | 28 | Bobby Labonte | Toyota | Scott Products | 17/0 | 265 | Running |
| 28 | 40 | David Gilliland | Ford | Taco Bell | 16/0 | 265 | Running |
| 29 | 33 | David Ragan | Ford | Front Row Motorsports | 15/0 | 263 | Running |
| 30 | 39 | Michael Waltrip | Toyota | Aaron's Dream Machine | 14/0 | 262 | Running |
| 31 | 41 | Ken Schrader | Ford | Federated Auto Parts | 13/0 | 262 | Running |
| 32 | 22 | Tony Stewart | Chevrolet | Office Depot / Mobil 1 | 12/0 | 231 | Running |
| 33 | 26 | Regan Smith | Chevrolet | Furniture Row | 11/0 | 209 | Accident |
| 34 | 5 | Ryan Newman | Chevrolet | Tornados | 10/0 | 208 | Accident |
| 35 | 42 | Dave Blaney | Chevrolet | SealWrap | 9/0 | 144 | Engine |
| 36 | 32 | David Stremme | Toyota | Inception Motorsports | 8/0 | 71 | Vibration |
| 37 | 30 | Josh Wise * | Ford | MDS Transport | 7/0 | 60 | Vibration |
| 38 | 35 | Michael McDowell | Ford | Presbyterian Healthcare System | 6/0 | 58 | Brakes |
| 39 | 24 | Scott Speed | Ford | Leavine Family Racing | 5/0 | 55 | Brakes |
| 40 | 27 | Joe Nemechek | Toyota | AM / FM Energy | 0 | 52 | Overheating |
| 41 | 43 | Stephen Leicht * | Chevrolet | Little Joes Autos.com | 3/0 | 47 | Vibration |
| 42 | 37 | Mike Bliss | Toyota | Humphrey Smith Racing | 0 | 18 | Overheating |
| 43 | 36 | Scott Riggs | Chevrolet | North Texas Pipe | 1/0 | 12 | Electrical |
See below for the updated points standings
| | | |
| --- | --- | --- |
| RANK | DRIVER | POINTS |
| 1 | Matt Kenseth | 633 |
| 2 | Dale Earnhardt Jr. | 622 |
| 3 | Jimmie Johnson | 610 |
| 4 | Greg Biffle | 608 |
| 5 | Denny Hamlin | 565 |
| 6 | Kevin Harvick | 565 |
| 7 | Clint Bowyer | 557 |
| 8 | Martin Truex Jr. | 556 |
| 9 | Tony Stewart | 545 |
| 10 | Brad Keselowski | 537 |
| 11 | Carl Edwards | 503 |
| 12 | Kyle Busch | 495 |
| 13 | Paul Menard | 477 |
| 14 | Kasey Kahne | 463 |
| 15 | Ryan Newman | 463 |
| 16 | Joey Logano | 463 |
| 17 | Marcos Ambrose | 456 |
| 18 | Jeff Gordon | 453 |
| 19 | Jamie McMurray | 431 |
| 20 | Jeff Burton | 428 |
| 21 | Juan Montoya | 417 |
| 22 | Aric Almirola | 406 |
| 23 | AJ Allmendinger | 400 |
| 24 | Kurt Busch | 356 |
| 25 | Bobby Labonte | 353 |
| 26 | Regan Smith | 349 |
| 27 | Mark Martin | 341 |
| 28 | Casey Mears | 323 |
| 29 | David Ragan | 293 |
| 30 | David Gilliland | 280 |
| 31 | Travis Kvapil | 256 |
| 32 | Landon Cassill | 246 |
| 33 | Dave Blaney | 228 |
| 34 | David Reutimann | 219 |
| 35 | J.J. Yeley | 117 |
| 36 | David Stremme | 111 |
| 37 | Brian Vickers | 106 |
| 38 | Michael McDowell | 89 |
| 39 | Ken Schrader | 73 |
| 40 | Josh Wise* | 66 |
| 41 | Tony Raines | 61 |
| 42 | Brendan Gaughan | 50 |
| 43 | Terry Labonte | 42 |
| 44 | Michael Waltrip | 40 |
| 45 | Stephen Leicht* | 40 |
| 46 | Scott Speed | 36 |
| 47 | Scott Riggs | 28 |
| 48 | Boris Said | 15 |
| 49 | Hermie Sadler | 13 |
| 50 | Robby Gordon | 11 |
| 51 | Bill Elliott | 7 |
| 52 | Tomy Drissi | 6 |
| 53 | Stacy Compton | 5 |
| 54 | David Mayhew | 4 |
| 55 | Chris Cook | 2 |
| 56 | Trevor Bayne | 0 |
| 57 | Sam Hornish Jr. | 0 |
| 58 | Ricky Stenhouse Jr. | 0 |
| 59 | Mike Bliss | 0 |
| 60 | Austin Dillon | 0 |
| 61 | Elliott Sadler | 0 |
| 62 | Robert Richardson Jr. | 0 |
| 63 | Reed Sorenson | 0 |
| 64 | Joe Nemechek | 0 |
| 65 | Danica Patrick | 0 |
| 66 | T.J. Bell | 0 |
| 67 | Cole Whitt | 0 |
| 68 | Mike Skinner | 0 |
| 69 | Timmy Hill | 0 |
| 70 | Brian Simo | 0 |
| 71 | Tim Andrews | 0 |
| 72 | Jeff Green | 0 |
| 73 | Mike Wallace | 0 |
| 74 | Kenny Wallace | 0 |