Johnson breaks pole drought at windy Kentucky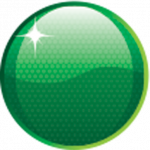 Jimmie Johnson has scored his first NASCAR Sprint Cup Series pole position in almost two years ahead of Saturday night's Quaker State 400 at Kentucky Speedway.
The #48 Hendrick Chevrolet was the penultimate car to complete a lap in the session – knocking off previous fast-man Kyle Busch by just 0.07s.
Denny Hamlin, Kevin Harvick, Ryan Newman, Clint Bowyer, Dale Earnhardt Jr, Brad Keselowski, Jeff Gordon and Martin Truex Jr round out the top 10.
"It was a good lap — qualifying has not been our strong suit in the last couple of years," said Johnson.
"I'm very happy to get this pole today. My Chevy's bad fast, and I'm looking forward to going racing.
The qualifying session was halted for 17 minutes due to strong winds after the first 20 cars had run.
The subsequent cooler track temperatures allowed many of those completing their laps after the wind storm to set faster times than those who ran early.
Australian Marcos Ambrose was one to run late in the second part of the session – ending up as the second fastest of the Ford runners in 12th.
"That was an okay lap. It wasn't awesome but we have been struggling a bit all day," he said.
"We got a favour there with the weather change and we will have a decent starting spot for tomorrow night.
"That weather change definitely helped us, no doubt about that. We have had two poles in two weeks so we can't be greedy but if we can get a top-15 spot we will be happy."
See below for the full qualifying result
| | | | | | | |
| --- | --- | --- | --- | --- | --- | --- |
| POS | DRIVER | MAKE | SPONSOR | SPEED | TIME | BEHIND |
| 1 | Jimmie Johnson | Chevrolet | Lowe's Dover White | 181.818 | 29.700 | Leader |
| 2 | Kyle Busch | Toyota | M&M's Red, White & Blue | 181.421 | 29.765 | -0.065 |
| 3 | Denny Hamlin | Toyota | FedEx Express | 181.147 | 29.810 | -0.110 |
| 4 | Kevin Harvick | Chevrolet | Budweiser Folds of Honor | 180.367 | 29.939 | -0.239 |
| 5 | Ryan Newman | Chevrolet | Tornados | 180.337 | 29.944 | -0.244 |
| 6 | Clint Bowyer | Toyota | 5-hour Energy | 180.228 | 29.962 | -0.262 |
| 7 | Dale Earnhardt Jr. | Chevrolet | Diet Mountain Dew | 180.222 | 29.963 | -0.263 |
| 8 | Brad Keselowski | Dodge | Miller Lite | 180.204 | 29.966 | -0.266 |
| 9 | Jeff Gordon | Chevrolet | Drive to End Hunger | 180.036 | 29.994 | -0.294 |
| 10 | Martin Truex Jr. | Toyota | NAPA Auto Parts | 179.964 | 30.006 | -0.306 |
| 11 | Greg Biffle | Ford | American Red Cross | 179.754 | 30.041 | -0.341 |
| 12 | Marcos Ambrose | Ford | Mac Tools | 179.509 | 30.082 | -0.382 |
| 13 | Aric Almirola | Ford | Eckrich | 179.337 | 30.111 | -0.411 |
| 14 | Kurt Busch | Chevrolet | Phoenix Construction Services | 179.206 | 30.133 | -0.433 |
| 15 | Paul Menard | Chevrolet | Menards / Sylvania | 179.075 | 30.155 | -0.455 |
| 16 | AJ Allmendinger | Dodge | Shell / Pennzoil | 179.045 | 30.160 | -0.460 |
| 17 | Jamie McMurray | Chevrolet | McDonald's | 178.992 | 30.169 | -0.469 |
| 18 | Joey Logano | Toyota | Dollar General | 178.867 | 30.190 | -0.490 |
| 19 | Kasey Kahne | Chevrolet | Quaker State | 178.737 | 30.212 | -0.512 |
| 20 | Matt Kenseth | Ford | Fifth Third Bank | 178.230 | 30.298 | -0.598 |
| 21 | Casey Mears | Ford | Valvoline NextGen | 177.825 | 30.367 | -0.667 |
| 22 | Tony Stewart | Chevrolet | Office Depot / Mobil 1 | 177.801 | 30.371 | -0.671 |
| 23 | Landon Cassill | Toyota | Burger King | 177.020 | 30.505 | -0.805 |
| 24 | Scott Speed | Ford | Leavine Family Racing | 176.505 | 30.594 | -0.894 |
| 25 | Carl Edwards | Ford | UPS | 176.217 | 30.644 | -0.944 |
| 26 | Regan Smith | Chevrolet | Furniture Row | 175.970 | 30.687 | -0.987 |
| 27 | Joe Nemechek | Toyota | AM / FM Energy | 175.730 | 30.729 | -1.029 |
| 28 | Bobby Labonte | Toyota | Scott Products | 175.615 | 30.749 | -1.049 |
| 29 | Jeff Burton | Chevrolet | Caterpillar | 175.211 | 30.820 | -1.120 |
| 30 | Josh Wise* | Ford | MDS Transport | 175.080 | 30.843 | -1.143 |
| 31 | Juan Montoya | Chevrolet | Target | 175.063 | 30.846 | -1.146 |
| 32 | David Stremme | Toyota | Inception Motorsports | 174.757 | 30.900 | -1.200 |
| 33 | David Ragan | Ford | Front Row Motorsports | 174.695 | 30.911 | -1.211 |
| 34 | Travis Kvapil | Toyota | Burger King | 174.402 | 30.963 | -1.263 |
| 35 | Michael McDowell | Ford | Presbyterian Healthcare System | 174.402 | 30.963 | -1.263 |
| 36 | Scott Riggs | Chevrolet | North Texas Pipe | 174.345 | 30.973 | -1.273 |
| 37 | Mike Bliss | Toyota | Humphrey Smith Racing | 174.272 | 30.986 | -1.286 |
| 38 | David Reutimann | Chevrolet | Outsourcing in the [email protected] | 173.511 | 31.122 | -1.422 |
| 39 | Michael Waltrip | Toyota | Aaron's Dream Machine | 172.199 | 31.359 | -1.659 |
| 40 | David Gilliland+ | Ford | Taco Bell | – | – | – |
| 41 | Ken Schrader+ | Ford | Federated Auto Parts | – | – | – |
| 42 | Dave Blaney+ | Chevrolet | SealWrap | – | – | – |
| 43 | Stephen Leicht* | Chevrolet | Little Joes Autos.com | 173.132 | 31.190 | -1.490 |
| – | J.J. Yeley | Toyota | America Israel Racing | – | – | – |
| – | Mike Skinner | Toyota | CrusaderStaffing.com | – | – | – |