Jackson Strong wins back-to-back gold medals at X Games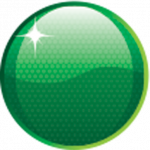 Australia's Jackson "Jacko" Strong has become the first Australian to win back-to-back gold medals in the X Games Moto Best Trick category.
Strong created history in 2011, when he landed the first ever front-flip in competition. Twelve months on and he has done it again, this time with his never before seen body varial "The Jack".
In taking his second consecutive gold medal, the 20 year old from Lockart NSW edged out Japan's Taka Higashino and fellow Australian Cameron Sinclair.
"It was great to finally roll out the new trick," said Strong.
"It has been six months in the making and to be honest, it is quite a scary one to put down.
"There was a lot of work go into perfecting this jump. I did a week's circus school training to learn the various techniques required for the off bike movement and countless hours in the foam pit.
Strong endured a tumultuous lead-up to this weekend's X Games 18. His best mate Luke Stojanovic was seriously injured in a horrific practice crash and a delay in processing his passport at US Consulate in Sydney meant he only arrived in Los Angeles on Wednesday.
"It was rush to get here," Stong continued.
"So many things nearly prevented me from coming, but it was worth it in the end.
"I want to dedicate tonight's win to my best mate Luke Stojanovic who is in hospital back in Australia. I can't wait to get back to hang with you buddy."
Check out the gold medal winning trick

Here is Cameron Sinclair's double backflip for bronze